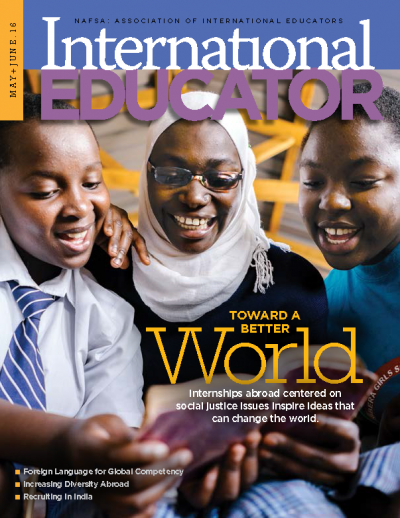 May + June 2016
Features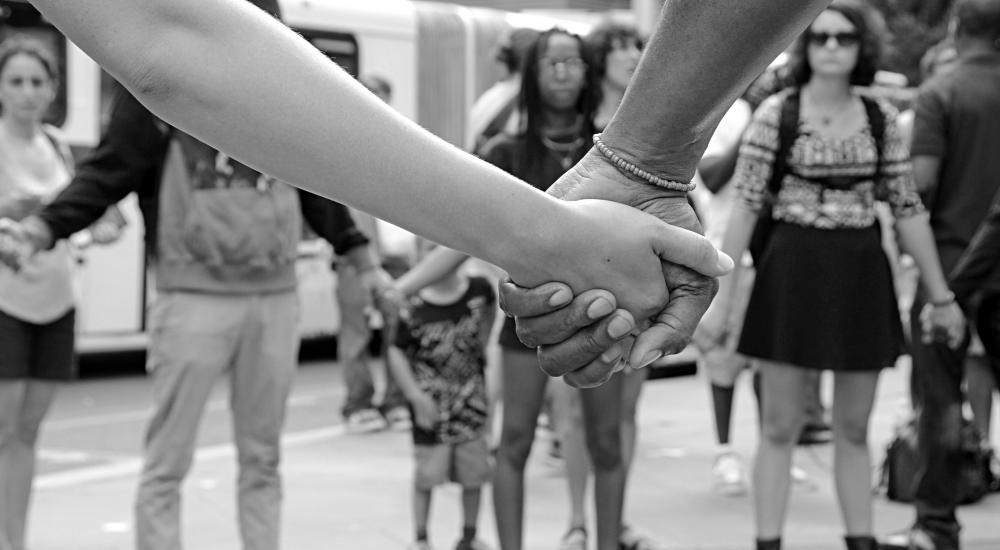 Toward a Better World
Internships abroad centered on social justice issues inspire ideas that—when put into action—can change the world.
Tech Abroad
Computer science and technology students get a global perspective with unique education abroad experiences that help them prepare for their future careers.
Departments
Practice Area Column
Education Abroad
Increasing Diversity in Education Abroad
Increasing access to study abroad opportunities to all student populations on campus has been a goal for many education abroad offices nationwide—and efforts are paying off.
Practice Area Column
International Students and Scholars
Welcoming Women From the Middle East
U.S. campuses are finding it may take more than orientation to help international students comfortable and welcome.
Practice Area Column
International Enrollment Management
Recruiting in India
More than half of the 1.2 billion people living in India are younger than 25 years old, and there are far more high school students seeking college spots than there are Indian universities to accommodate them.
Beyond Foreign Languages
Students from around the world—some with limited English proficiency—come to U.S. campuses, and U.S. students—often only speaking English—prepare for study abroad.
About International Educator
International Educator is NAFSA's flagship publication and has been published continually since 1990. As a record of the association and the field of international education, IE includes articles on a variety of topics, trends, and issues facing NAFSA members and their work. 
From in-depth features to interviews with thought leaders and columns tailored to NAFSA's knowledge communities, IE provides must-read context and analysis to those working around the globe to advance international education and exchange.
About NAFSA
NAFSA: Association of International Educators is the world's largest nonprofit association dedicated to international education and exchange. NAFSA's 10,000 members are located at more than 3,500 institutions worldwide, in over 150 countries.