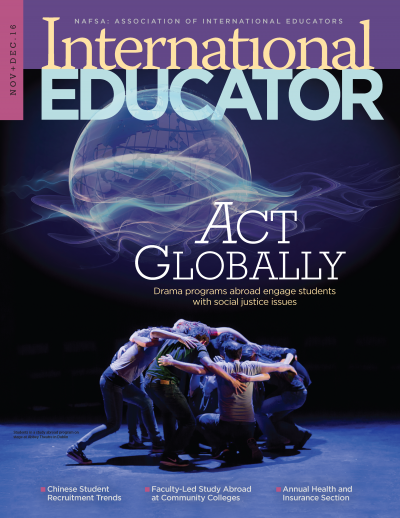 November + December 2016
Features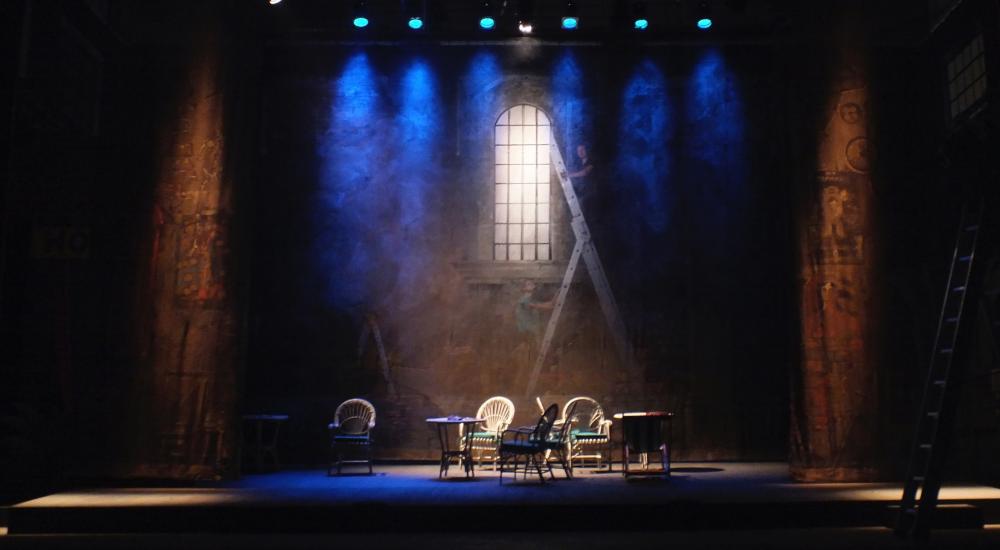 Act Globally
Students and faculty take performing global as study abroad programs focused on drama show audiences how to view history in a new light, learn about social justice issues more deeply, heal wounds from genocide in Rwanda, and heal from apartheid in South Africa.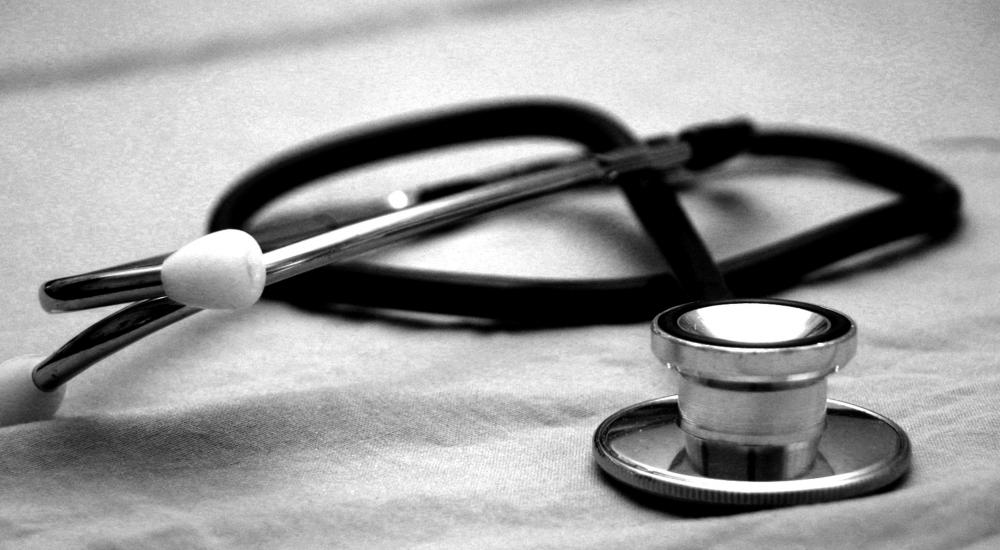 Health Forms 2.0
Improving predeparture health disclosures can help students with pre-existing conditions, learning disabilities, and mobility challenges plan for their health care needs and thrive off campus.
Departments
Practice Area Column
International Enrollment Management
From East to West: Trends in Chinese Student Recruiting
Are institutions relying on too many students from one nation? And how can campuses help better integrate the Chinese students they've recruited since there may be a significant Chinese population on campus?
About International Educator
International Educator is NAFSA's flagship publication and has been published continually since 1990. As a record of the association and the field of international education, IE includes articles on a variety of topics, trends, and issues facing NAFSA members and their work. 
From in-depth features to interviews with thought leaders and columns tailored to NAFSA's knowledge communities, IE provides must-read context and analysis to those working around the globe to advance international education and exchange.
About NAFSA
NAFSA: Association of International Educators is the world's largest nonprofit association dedicated to international education and exchange. NAFSA's 10,000 members are located at more than 3,500 institutions worldwide, in over 150 countries.