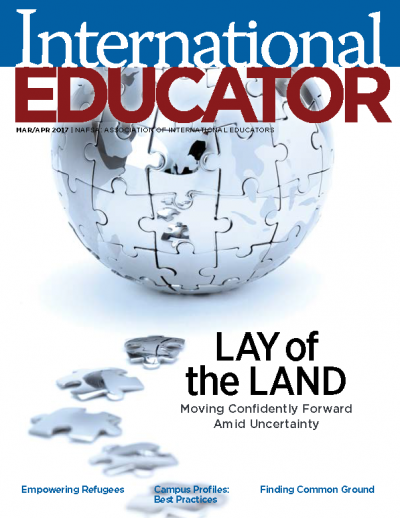 March + April 2017
Features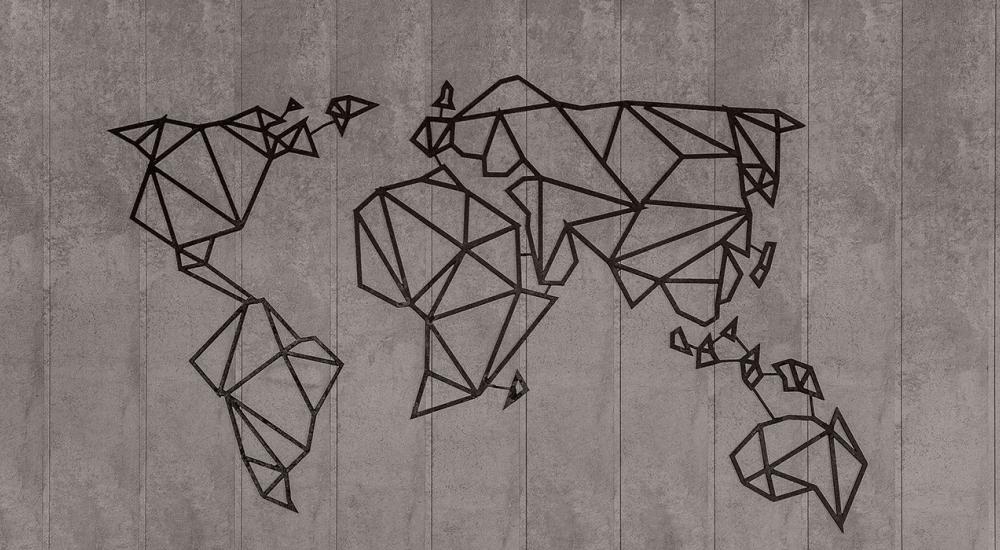 Lay of the Land
A look at how international higher education leaders can successfully avoid pitfalls, tap new markets, and create new opportunities in uncertain times.
Departments
Global Spotlight: Cuba
Although recent political changes in the United States may alter the timeline of warming relations with Cuba, colleges and universities are already moving forward with partnership programs.
Partnering with Cuba
The recent restoration of diplomatic relations between the United States and Cuba has inspired a flurry of interest in establishing academic partnerships with institutions of higher education in Cuba.
About International Educator
International Educator is NAFSA's flagship publication and has been published continually since 1990. As a record of the association and the field of international education, IE includes articles on a variety of topics, trends, and issues facing NAFSA members and their work. 
From in-depth features to interviews with thought leaders and columns tailored to NAFSA's knowledge communities, IE provides must-read context and analysis to those working around the globe to advance international education and exchange.
About NAFSA
NAFSA: Association of International Educators is the world's largest nonprofit association dedicated to international education and exchange. NAFSA's 10,000 members are located at more than 3,500 institutions worldwide, in over 150 countries.