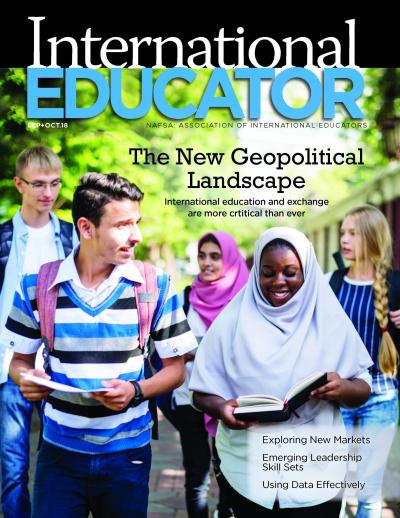 September + October 2018
Features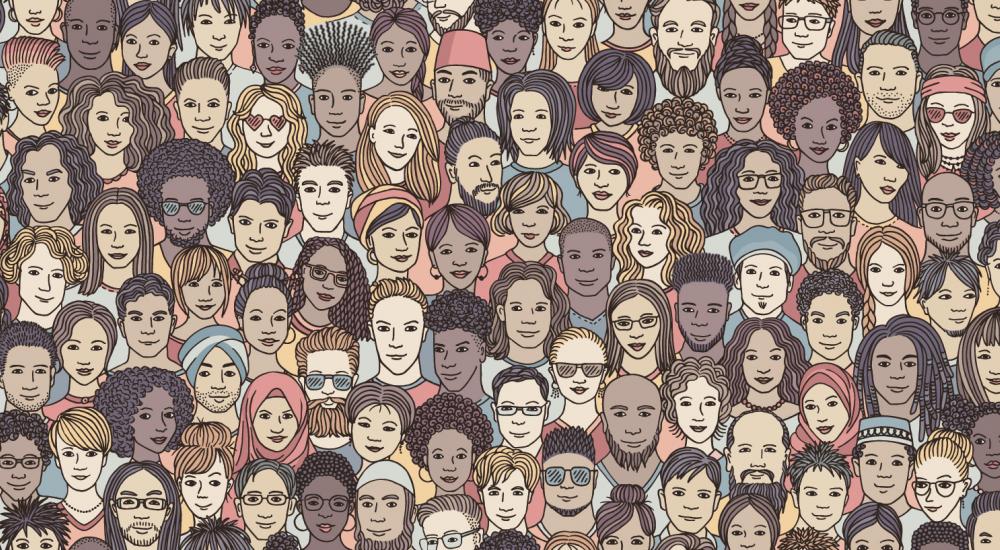 Facing the Recurring Challenge of Xenophobia
By understanding the historical significance and future implications of different worldview models, international educators can more clearly see their role in fighting the harmful effects of xenophobia.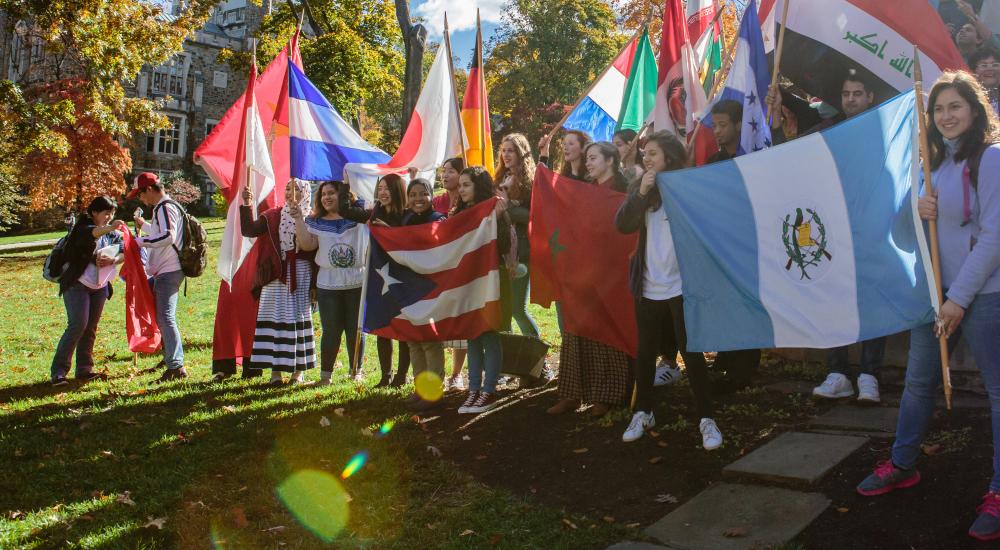 Brave New Worlds
With a push toward increasing overall international student enrollments and diversifying countries of origin—sometimes despite shrinking budgets—colleges and universities are getting creative in determining where and how to recruit.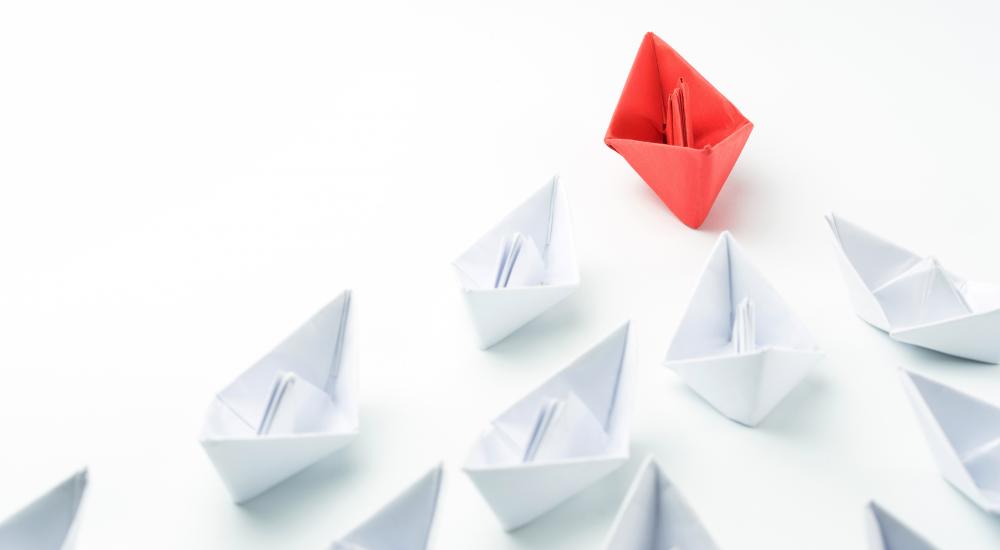 Emerging Leadership Skill Sets
How can leaders lead when the map keeps changing? Today's higher education leaders need to constantly adapt new strategies and skill sets to effectively become the leaders needed for tomorrow.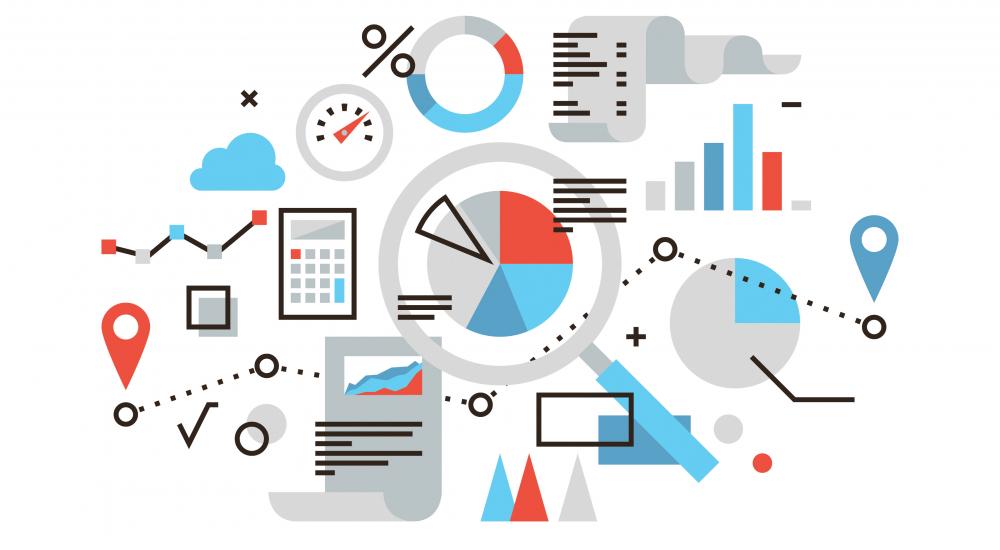 Deciding with Data
Most international enrollment management offices are sitting on piles of data that can be more effectively analyzed to realize untapped recruiting opportunities, prove their worth to their institution, and focus resources.
About International Educator
International Educator is NAFSA's flagship publication and has been published continually since 1990. As a record of the association and the field of international education, IE includes articles on a variety of topics, trends, and issues facing NAFSA members and their work. 
From in-depth features to interviews with thought leaders and columns tailored to NAFSA's knowledge communities, IE provides must-read context and analysis to those working around the globe to advance international education and exchange.
About NAFSA
NAFSA: Association of International Educators is the world's largest nonprofit association dedicated to international education and exchange. NAFSA's 10,000 members are located at more than 3,500 institutions worldwide, in over 150 countries.