Voices
Ravi Shankar: Sustaining Vitality and Resilience
Ravi Shankar begins his term as president and chair of NAFSA's board of directors with a commitment to all members.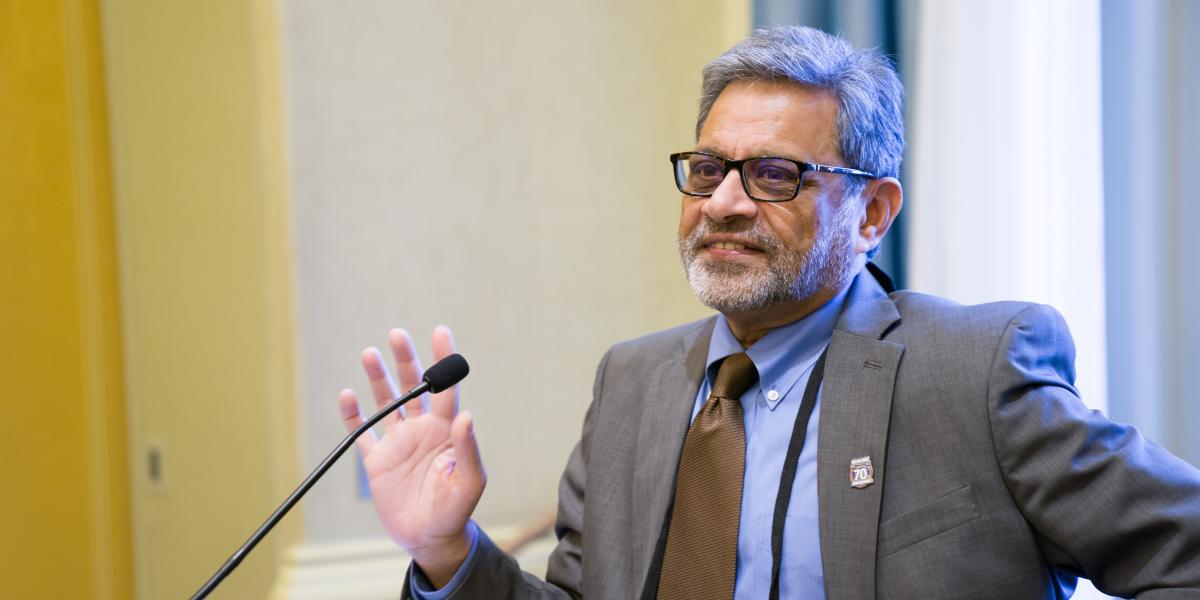 A longtime advocate for professionalism in the field of international education, Ravi Shankar has been involved with NAFSA for more than 2 decades. Most recently, he served as vice president for professional development and engagement on the NAFSA Board of Directors, but his experience as a member-leader began with service as a community college representative for Region V. Other roles include International Student and Scholar Services Knowledge Community (KC ISSS) representative; regulatory representative; Region V chair; member of the Membership Committee; chair of the NAFSA task force on online case management tool (now called IssueNet); member of NAFSA's Diversity Statement Task Force; and member-at-large and chair of the Leadership Development Committee.
Shankar hopes NAFSA can leverage its influence to advocate for more welcoming U.S. immigration policies, help the United States maintain its status as a top destination for international students, encourage more U.S students to study abroad, and promote greater innovation in international education.
As director of the Northwestern University International Office—a position he has held since September 2001—Shankar oversees a program that supports around 4,000 international students and 1,600 visiting scholars. His specialty areas include intercultural communication, program development, and nonimmigrant regulation.
You were born in India, grew up in England, and also lived in Kenya for some time. How did those early international experiences shape and prepare you for work with international students today?
I spent my formative years in England. These experiences really shaped my worldview [and] provided different perspectives, actions, and words beyond tolerance, empathy, and