Practice Area Column
How Education Abroad Offices Can Create Global Connections Locally 
Though most study abroad programs are suspended due to the pandemic, education abroad professionals can leverage their expertise to develop new opportunities for students closer to home.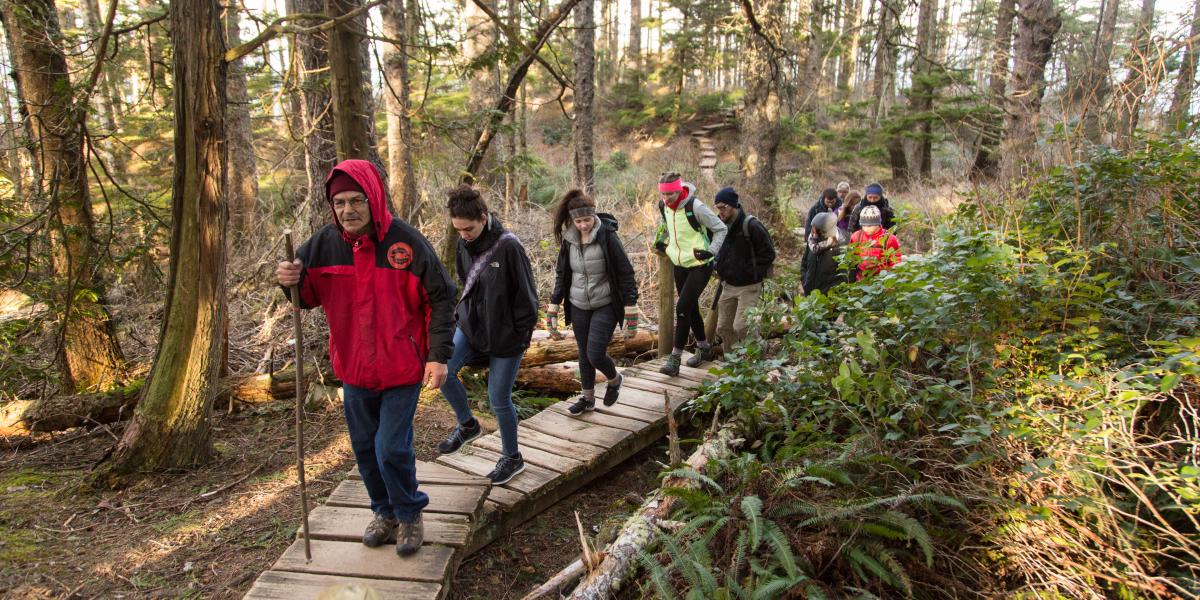 One of Pacific Lutheran University's (PLU) most popular off-campus study programs is not on the other side of the world. Instead, it is just 4 hours north of PLU's Tacoma, Washington, campus, on the reservation of the Makah Tribe of Neah Bay. 
Every January, PLU students spend 12 days on the reservation, which is located on the northwestern tip of the Olympic Peninsula, living with the tribe to learn about its history, culture, and customs. 
After an introduction to anthropology, students learn about mythology, religion, and traditional arts, as well as contemporary tribal sovereignty and hunting and fishing rights. Like those who study abroad in other countries, students who participate in the Makah program have to respect local customs and laws. They also learn about a culture that is not often prioritized in U.S. education, says professor Jordan Levy, PhD. 
"[Students] don't need to get on a plane to have this powerful, transformative intercultural experience," he says. 
Now in its third decade, the Makah program at PLU is an example of study away, a term often used to describe an off-campus study program that occurs in a domestic setting. At a time when international travel is grounded, education abroad practitioners are looking closer to home to create intercultural and experiential learning opportunities for their students. 
Taking Advantage of (Local) Global Opportunities
Leveraging much of the same expertise they use for study abroad, education abroad offices can help connect the global to the local without requiring students and faculty to travel to another