Practice Area Column
Education Abroad
One Pandemic, Many Perspectives
Five institutions and providers share how they are approaching education abroad in the era of COVID-19.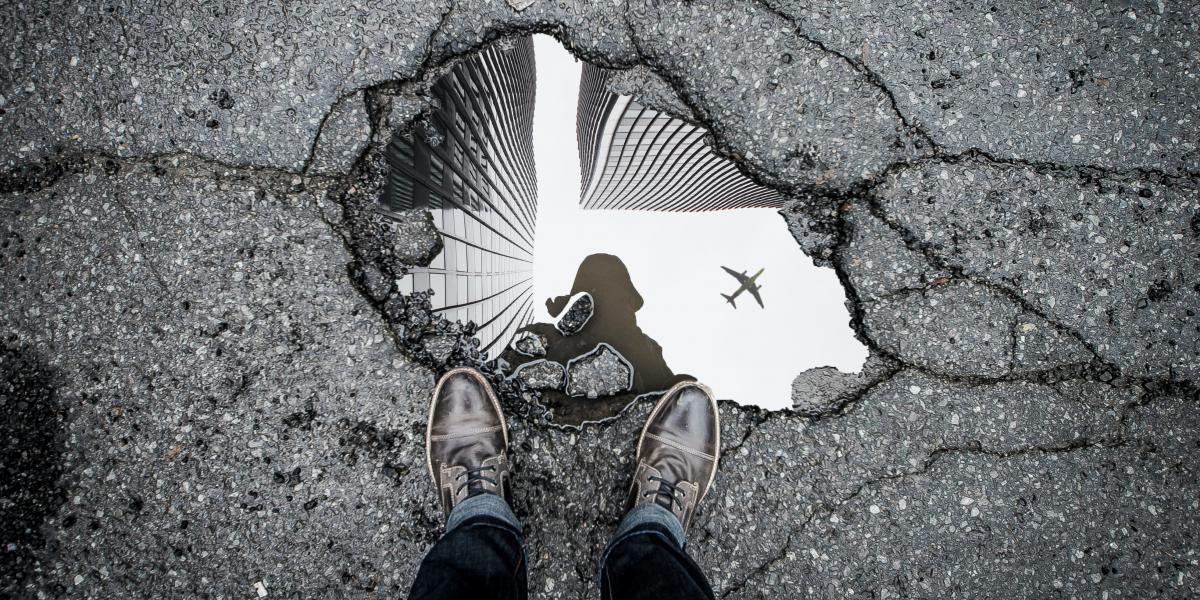 Responding to the COVID-19 pandemic demanded that universities and providers follow calculated steps to get education abroad participants home safely. After quickly evacuating students from overseas programs last March, institutions were left with more uncertainties than options. 
Unclear on how long U.S. State Department travel restrictions, Centers for Disease Control and Prevention (CDC) warnings, and closed borders would last, institutions pivoted to online learning. By late spring and early summer, most had canceled programs for fall semester and began planning for multiple scenarios for spring 2021. 
However, while the logistics are largely the same, the ways in which universities and providers arrive at their decisions are not. Criteria for evaluation of program options, who is involved in decisionmaking, and how planning is moving forward vary considerably, as the following sampling shows. 
The current situation also prompts larger questions about the nature of education abroad—and what its future may look like. Here is a collection of viewpoints from five schools and providers on how they approached the COVID-19 challenge and view the coming months. 
American University
American University (AU) decided on June 12 that students would not be studying abroad in the fall semester, based on U.S. Department of State warnings, CDC guidance, and border restrictions. "We had committed to a comprehensive approach 2 months before the program was to start," says Mark Hayes, MBA, director of AU Abroad.
Early in the pandemic, AU established a committee to plan a response for its global programs. The committee included representatives from the AU Abroad office, each department that had a program office at the graduate level, the risk management team, and the provost, with the provost making the final decision.
AU offered students scheduled to go abroad in the fall the option to defer until spring, which more than 60 percent of students chose. "In a very small number of cases where [deferral] was not possible, we directed them to other programs to meet their academic needs," says Hayes. Courses that would normally have been taught overseas have become virtual, taught by faculty based abroad. The university also offered virtual internships through the sites AU runs in Brussels, Madrid, and Nairobi.
"No one expects the spring semester to be normal, on campus or abroad. We don't expect any semblance of normality until fall of 2021." —Mark Hayes
For students taking virtual courses, Hayes says the AU staff has been checking in more frequently to ensure everything is working well. "Normally, it would be on-site people doing those check-ins," he says. "We are taking a more proactive stance to make sure they have an optimal learning environment."
As of press time, AU is planning for a return to study abroad programming in the spring semester, with a final determination to be made at the end of September. "We'll see what further guidance there is," says Hayes. However, he warns, "no one expects the spring semester to be normal, on campus or abroad. We don't expect any semblance of normality until fall of 2021."
Dickinson College
With approximately two-thirds of Dickinson undergraduates studying abroad in any given year, the college is "a little different from most small, residential liberal arts colleges, because we have a big global footprint," says Samantha Brandauer, MA, associate provost and executive director of the Center for Global Study and Engagement. Dickinson runs 18 programs in 15 countries, so the COVID-19 outbreak was, in Brandauer's words, "not an insignificant challenge."
The college decided on May 19 not to proceed with fall study abroad programs. "I pushed for us to make a holistic decision," says Brandauer. "It's hard to do it piecemeal, where you're making a decision for [one] group of students and not [another]." 
Brandauer says that Dickinson was especially concerned about the long-term relationships it has with partners abroad when making its decision. "We asked, how do we listen to [overseas] staff and those families and have them have a voice at the table?" 
Dickinson's $4 million reserve fund for study abroad programs was a huge factor in the institution's decisionmaking. "We had the ability to make decisions and not worry about finances," says Brandauer. This funding allowed Dickinson to keep associates abroad financially intact. "No one has taken a pay cut or lost a job."
For the fall 2020 semester, Dickinson is offering virtual courses in lieu of study abroad. The college is tentatively planning to return to its full study abroad programming in spring 2021 and is currently accepting applications—"but I already have a plan B in place with no students abroad," Brandauer says.
Brandauer believes that the pandemic is a time to reflect on how education abroad programs are conducted. "COVID has really shone a light on study abroad [in] that we don't always listen to the voices of partners and staff," she says. "It revealed a little bit about our power [and] privilege in the United States. There's a tidal wave of policies and adjustments our partners make to our needs, and we're not empowering the people on site who know the most about opportunities. I hope that this helps us talk about that more."
CEA
When the pandemic began to spread, CEA, a study abroad provider, turned to its advisory board, made up of university representatives. "We were tapping them almost weekly throughout the spring to get their feedback," says Lou Berends, PhD, CEA's vice president of academic affairs and former chair of the NAFSA Education Abroad Knowledge Community. "We've been supersensitive to what these colleges and universities need."
Fall was, as Berends put it, "a no go." But CEA is putting in place special protocols and academic contingencies for spring 2021, which may include students self-quarantining upon entry into a country. CEA is also encouraging students to proceed with the process to get a student visa, though not all countries are currently issuing them. 
"We've just accelerated 10 years into the future overnight. Blended learning has been coming, whether in the United States or abroad." —Lou Berends
Berends says that CEA is keeping a close eye on universities abroad. "We're looking at how they are handling this for the fall semester," he says. "Will they have to pivot to online, too?" The organization is also training its faculty on best practices for adapting courses to virtual learning. 
But the changes that institutions are grappling with have been there all along, Berends says. "We've just accelerated 10 years into the future overnight," he says. "Blended learning has been coming, whether in the United States or abroad."
Berends predicts that the pandemic will continue to disrupt education abroad for another year. "Realistically, if a vaccine is developed in the spring, there still isn't going to be mass distribution for some months after that. I don't see a full rebound until spring 2022."
The pandemic also presents opportunities to improve access to education abroad programs. For example, virtual internships could offer an introduction for students otherwise averse to study abroad. "You get a little perspective, and students say, 'I would never have learned that' and, 'Maybe I'll continue in person,'" he says. "You're giving students who would not have been able to go [abroad] a global learning opportunity, thus breaking access and inclusion barriers."
Arcadia University
A rarity among institutions, Arcadia has a handful of students who are studying abroad in England and Scotland this fall through direct enrollment programs at host universities. For the rest of its students who had hoped to go overseas, the global studies program moved to a block calendar over the summer to allow for flexibility in responding to potential changes in travel options in the fall. "That allowed for a contingent response," says Andy Law, PhD, dean of the College of Global Studies.
The plan for the spring is different, as Arcadia is encouraging students interested in studying abroad to apply for visas. "It was a better thing to do in case countries say…maybe you can [come in] if you're a student," says Law. 
Arcadia is focused on ensuring that courses are not just about content acquisition, but also reflect what Law calls "the pedagogical hallmarks of our enterprise."
For example, the college is offering virtual internships in Rome and Athens, and both are tied to a program to learn coding. "It's skill building, but it helps students understand the social and cultural space they're operating in," says Law. "It's understanding the navigation of differences, even in a virtual world."
Law says that travel restrictions led to more fruitful discussions with students about what education abroad should do for them. "We're talking with students differently," he says. "What do you need out of study abroad? What are your hopes? It actually returns us to the roots of being a mentor and not just a travel agent."
That shift in thinking puts Arcadia's mission at the center of decisionmaking. "What are our values?" Law asks. "Mobility in and of itself is not necessary education. How are we working with students as educators first that actually makes this meaningful for the student? It's a good moment to be reflective."
"We're talking with students differently. It actually returns us to the roots of being a mentor and not just a travel agent." —Andy Law
Like other institutions, Arcadia is using the pandemic to reassess its programs. "There are times when you need to get out of the lane you're in and start thinking about things in different ways," Law adds. "This is proactive, missional work. Where does this fit in the portfolio of educational opportunities we provide?"
CET
Prior to the pandemic, CET, a provider, had about 2,000 U.S. students studying abroad. "Like everyone, we spent the spring semester bringing students home, pivoting to online programs, issuing refunds, and then thinking about what do to next," says Mark Lenhart, MBA, CET's executive director. 
In early April, CET began exploring virtual language programs for the summer, eventually introducing five different summer programs, primarily synchronous. CET did not have an online platform, so setting up the programs was "a heavy lift," says Lenhart. Still, students rated the courses highly and language gains were comparable to those from on-site programs.
CET is continuing the online programs in the fall. "We don't have a lot of other options," Lenhart notes. The provider is offering a small number of students virtual internships and is branching out with virtual language programs for alumni. 
Like other institutions and providers, CET is preparing for a number of scenarios for spring. In-person programs, if available, will be shorter than 90 days to avoid the need for student visas. 
"We will build a quarantine period into the program," says Lenhart. "Maybe for the first 2 weeks, students will be mostly in dorm rooms, doing classes online, and then have some in-person classes." But he adds, "at any given moment, we have to [be ready to] cancel in-person classes and go back to a virtual model or have the students come home. You have to prepare for all those things."
The pandemic will have a long-term impact on education abroad in general and on individual providers specifically. "We are serving a fraction of the number of students as we did before, and in the end we will be a much smaller organization," Lenhart says. "The silver lining is we've seen how creative and hardworking and innovative we can be as a field." •
Editor's note: Interviews for this article were conducted in August 2020 and may not reflect the current status of programs.
NAFSA Resources
About International Educator
International Educator is NAFSA's flagship publication and has been published continually since 1990. As a record of the association and the field of international education, IE includes articles on a variety of topics, trends, and issues facing NAFSA members and their work. 
From in-depth features to interviews with thought leaders and columns tailored to NAFSA's knowledge communities, IE provides must-read context and analysis to those working around the globe to advance international education and exchange.
About NAFSA
NAFSA: Association of International Educators is the world's largest nonprofit association dedicated to international education and exchange. NAFSA's 10,000 members are located at more than 3,500 institutions worldwide, in over 150 countries.