Karin Fischer: 'A Time of Uncertainty' for International Education
The 'accidental international reporter' discusses big-picture trends, academic freedom, and the international education stories not being told.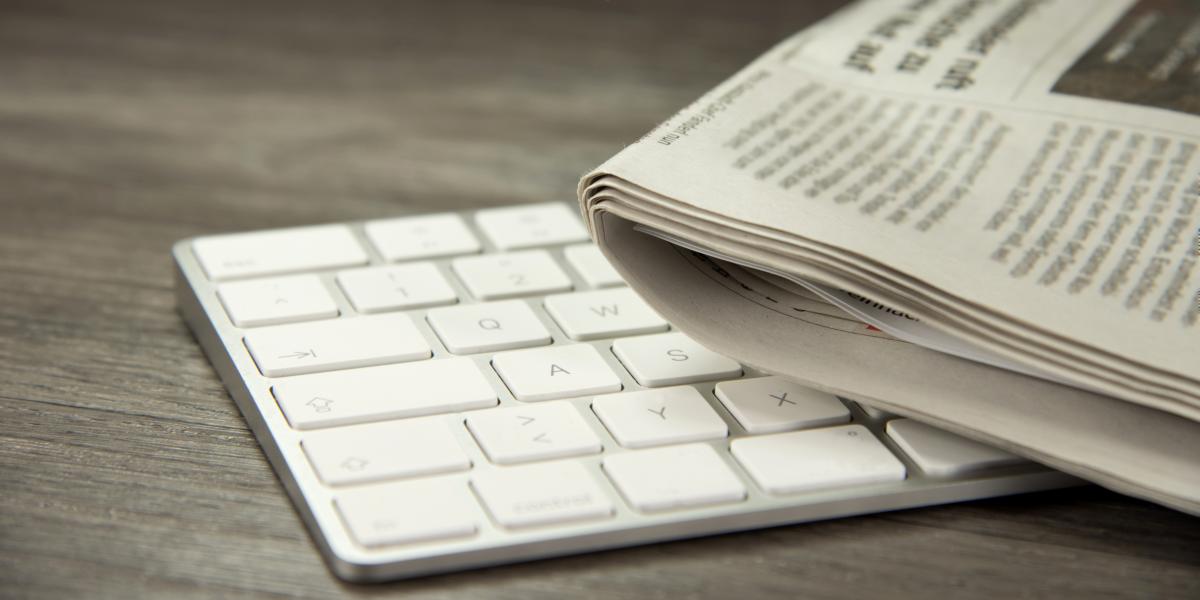 Karin Fischer is the international education reporter at the Chronicle of Higher Education and author of a weekly newsletter, latitude(s), on international education. She has written extensively about U.S. institutions' activities abroad, education abroad, and international students' experiences in the United States. 
An "accidental international reporter," Fischer, who is from Canada, began her career at the Chronicle covering politics and education policy in Washington, D.C. There, she was pulled into a project about the rise of internationalization on campuses in the United States, and her reporting beat, or focus, followed. Fischer's background as a political reporter has aided in her reporting on federal regulatory policy, the travel ban, and related issues, she says. 
As someone with a big-picture view of international education, what do you think are the most interesting things happening in the field right now? 
There are so many uncertainties and question marks, and it's markedly different than when I first started on the beat. At that point, it was sort of "good problems"—how do you deal with more rapid than expected growth in international student numbers? For those first couple of years, it was a very positive story to tell. 
[But] I think what really marks the last several years is a lot of uncertainty. There are the geopolitical tensions, particularly with China [and] visa policy, and then there are other things that we don't necessarily think about as much that do affect international perceptions of the United States—things like gun safety. 
And then there are a lot of internal questions that people are asking. Just how deep is this commitment that universities have to global education? And when it comes to international students, do they have to think more about making the case in a way that maybe they didn't need to several years ago?
What are the top trends on the horizon for international education in the next year?
International enrollment is so often the first thing people think of within international education. I do think that we are in for a time of uncertainty. I think 3 years ago, people were concerned about the travel ban, and everything that's happened since then has just further complicated the picture. I fear that the coronavirus could accelerate the softening of the Chinese market. 
More broadly, I think what may happen is that we see people within international education feeling compelled to more clearly articulate why they do what they do in a way that they haven't before.
I'm clearly somebody who comes to this with my own certain set of assumptions and who has experienced the role of international education, forming international ties and seeing how they're really valuable to me. And I think within the field, because everybody believes in [the values of international education and exchange] so strongly, there can be the assumption that other people do too, and that they see being internationally connected as good in and of itself. 
"People are coming to the recognition ... that they need to explain more about the why and the how."
People are coming to the recognition that that's not enough, and that they need to explain more about the why and the how. How international education and being international, whether it's going abroad or in your curriculum, furthers the broader goals of the university, but also why it helps the country. I feel people are really wrestling with thinking about how to make that case both internally within the university and externally to the population. 
What do you think is the story that is not being told about international education?
When it comes to international students, there's a disproportionate amount of attention focused on the front end of the experience—on recruiting the students, the challenges, sometimes the bad actors, and the fraudulent behavior. So that's where the most coverage is, and there's been more coverage on the experience of students on campus. 
But I think where we've seen comparatively less coverage is what happens after graduation. And this is true for both international students and for Americans going abroad. What does it mean? And particularly for international [students], what does it mean for [them], for their long-term outcomes?
It's something I'm going to be curious to see as we see this global wave of Chinese students crest. What is it going to mean when all these students go back? Not just in an economic sense, but in a cultural and political sense, to have so many students [return]. 
I think part of the lack of coverage is only natural, because we're just at the point of seeing those first waves of students, especially if they go [for] undergrad and [also] get a master's degree. A few years ago, I would've had a much more optimistic take on this—is this going to be the thing that changes the dynamic between U.S.-Chinese relations? Will it help to bridge the divide?
In the reporting that you have done on other countries, what have you seen in regard to threats to academic freedom?
In the United States, we can get very caught up in the U.S. politics of academic freedom. But I think that it's probably useful to see that less in isolation, not just a topic for the United States, because these tensions between universities and governments that have sought to have greater control over education are really ramping up.
I feel like almost every week, when I'm compiling news for my newsletter, there's some country in which [there is a question of academic freedom]....Just this week there was some legislation overseeing speech on campus in Poland. Elsewhere in Europe, in Hungary, there's been a fair amount of tension over that to the extent where a liberal arts university had to actually move [out of the country] because it felt like it could not continue to function. 
"I feel like almost every week, when I'm compiling news for my newsletter, there's some country in which [there is a question of academic freedom]."
I report a lot about China, and there's been ongoing tension there. Several universities recently essentially sidelined academic freedom and pledged authority to the government right there in their mission statements. I think this is something that's going to be happening increasingly all over the world. 
To step back and bring it back to international education—when we think about how that then plays out when universities are becoming more globalized—it's something that U.S. institutions probably have to be thinking about more critically in the kinds of relationships and partnerships that they [develop]. 
How does your audience affect your writing process?
There's often an assumption that I write for the people in the international office, international teams, and study abroad, which of course I do. But I also try to write for the boss, and the bosses' boss, and the bosses' boss, the president of the university. Oftentimes, the best kind of feedback I can get is, "My president read your article and asked, 'How are we handling [it]? What are we doing?'"
I'm always trying to think about how I can write about international education in a way that's going to be broadly interesting and compelling, not just in the university [context]. I try to write stories that I feel like my mom would want to read, and not just because she's my mother, but because they're compelling human interest stories. 
Has there been a particular story that you have written that is personally meaningful to you?
[A] story that I did recently that I really enjoyed was, I got a fellowship to go to Bangladesh and go to a university that serves women from across Asia. Most women [studying at the Asian University for Women] never would have had an opportunity, for economic and cultural reasons, to get an education. The women—many of whom are from poor families, many of them were factory workers, many of whom were refugees—they were people whose education had literally been cut short. 
They came to this college that teaches only in English, yet some of them spoke very little English. They had to go through some sort of pathway program to get them up to the place where they could be in a classroom. And yet, by the time that they were in their senior year—as I was sitting in these classes—quite honestly, you would not have found it that much different than being in a classroom in the United States. Their perspectives were different, but their ability and the sophistication of their thinking and the debates and discussions that they were having about political theory would not have seemed out of the ordinary at a North American liberal arts college. 
I think it's easy to say education can be transformational. But in that case, it really was amazing.  •
About International Educator
International Educator is NAFSA's flagship publication and has been published continually since 1990. As a record of the association and the field of international education, IE includes articles on a variety of topics, trends, and issues facing NAFSA members and their work. 
From in-depth features to interviews with thought leaders and columns tailored to NAFSA's knowledge communities, IE provides must-read context and analysis to those working around the globe to advance international education and exchange.
About NAFSA
NAFSA: Association of International Educators is the world's largest nonprofit association dedicated to international education and exchange. NAFSA's 10,000 members are located at more than 3,500 institutions worldwide, in over 150 countries.