Leading in a Time of Uncertainty 
A conversation with a senior international officer and an international travel and security manager offers insight into how institutions can approach crisis management.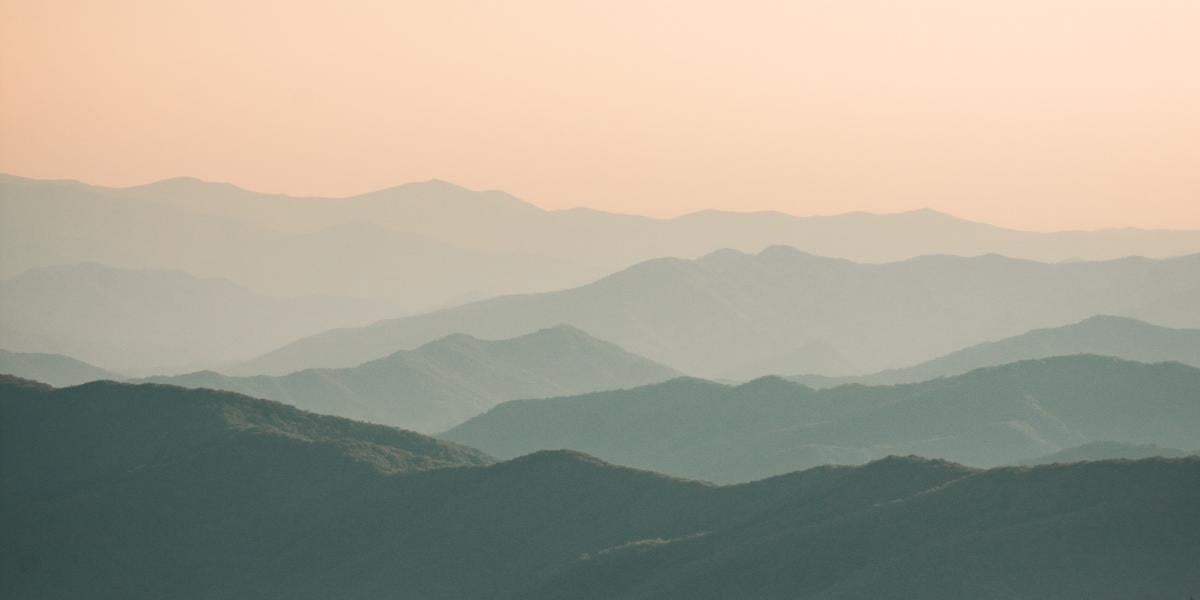 At William & Mary in Williamsburg, Virginia, senior international officer (SIO) Stephen Hanson and international travel and security manager Nick Vasquez have been working closely together on the institution's response to the coronavirus (COVID-19) crisis. 
Hanson, who previously served as vice provost for global affairs at the University of Washington before arriving at W&M in 2011, is a political scientist specializing in the cold war and postcommunist politics. Prior to his current position, Vasquez's career was in the U.S. federal government, including positions in the Departments of State and Homeland Security as well as overseas postings in the Middle East, the Balkans, and South America. William & Mary won the Senator Paul Simon Award for Comprehensive Internationalization in 2016.
As vice provost for international affairs at W&M, Hanson shares advice on leading in a time of uncertainty, while Vasquez discusses concrete steps that every institution can take to bolster its ability to respond to global crises.
Editor's note: This interview has been edited for length.
What has been the focus of your work over the last month as you have been responding to the COVID-19 crisis?
Hanson: It's a moment when you realize that, as an SIO, you have an important role. All the way back into January when we first started hearing reports about COVID-19 spreading, we were involved almost daily in conversations with the university leadership and the university's emergency management team to craft our responses. 
This is a multidimensional crisis for global education. We had to cancel so many programs for spring semester that there were nearly 200 students affected. And in terms of our own situation on campus, we have now closed dormitories, which meant we had to find alternatives for our international student population and find ways to do remote learning for those international students, not all of whom have easy access to the internet. It's been a challenge, but we've pulled together and we've responded pretty effectively. 
Vasquez: My day-to-day has been taking a look at our worldwide footprint and [identifying] where our students are traveling. We've been monitoring almost every single person who has gone from W&M to do study abroad or research or internships, and we've been able to get almost everyone back. We've had a number of exceptions that we've let stay out because [of] the enormous support they have overseas.
We've been fortunate that we started early [in] reaching out to everyone, and we also had a unified response to everything. We were able to get the message out to all our students and faculty and staff abroad that we wanted to monitor in case they wanted to get home. We definitely went in with the goal that no student would be left behind, and I think that served us well. 
How does the current situation affect your plans for summer and fall? What are you thinking about at William & Mary that other institutions should be thinking about? 
Vasquez: We're looking at the long-term prognosis for international education at William & Mary and what we can do. We're going to have to find different and more innovative ways to reach out and teach internationalization to students in this new context. 
As someone who came from the government, we always try to be two or three moves ahead of the problem. Right now, there are about 120 people [serving as] international risk managers at 90 universities, and we're all benchmarking. [At W&M,] we were lucky to be out in front of this a little bit. At the same time, there's a lot of stuff we can grab from other universities and how they're doing business overseas. It's a real give and take. We're talking to our peers to find out the best practices in Virginia and how we're all handling policy coming down from the state government. 
Hanson: Here's where we see for the next 6 months to a year. We have canceled our summer study abroad, as I think almost all our peers have done. We have to find alternatives for W&M students, some of whom were expecting to fulfill their global studies requirement for graduation through study abroad. That's about 500 students who would have done summer study abroad. We'll have to find some sort of creative way to accommodate their global learning, whether that's through collaborative online international learning, virtual internships of various sorts, or simply additional coursework offered by our faculty that has global themes and elements to it. 
Looking into the fall, we have not made any decisions as of yet. Next year is the year of retrenchment. We know we're not going to have the same level of international student recruitment. We know we're not going to have the same level of study abroad participation, at least in the near term. I would count on a year, because the budgetary implications of this…are quite serious, and we're going to have to find ways to be cautious about spending.
But I don't see this as a long-term retreat. I see this as a short-term retreat for a year or two because the global dimensions of learning and research are not going away. This crisis has shown that the world is just as global as we thought it was. Not only because of the pandemic itself, but because the practices we're adopting in response to it are global, too. 
Paradoxically, this crisis has brought many countries into conversations that I think will promote a whole new range of opportunities for higher education leaders. 
Not every institution has a dedicated risk manager on staff in the international office. If they don't, what policies and best practices can they put in place? 
Vasquez: We get a lot of questions from those universities that don't have anyone [in this role]. They're looking to us for benchmarking and to see what the triggers are for bringing people home. What type of government resources are we looking at? Of course, right now the big one is the Centers for Disease Control and Prevention (CDC) and the State Department. [We give] them the basics on what we tell students. 
The first one is to have every student register in the Smart Traveler Enrollment Program (STEP). [Editor's note: STEP allows U.S. citizens or nationals traveling abroad to enroll with the local U.S. embassy or consulate.] That way, the State Department knows who is in-country, and should someone lose a passport or something, they are registered already in the system. 
"The global dimensions of learning and research are not going away. This crisis has shown that the world is just as global as we thought it was. Not only because of the pandemic itself, but because the practices we're adopting in response to it are global, too." —Stephen Hanson
We build [our] policies around some of the government notices and alerts. Early on during the Ebola crisis, we were able to get a policy related to the CDC level three. So anyone [from W&M who] travels to a CDC level-three country does have to get approval from our international travel review committee, consisting of myself, Director of Global Education Sylvia Mitterndorfer, and Chief Compliance Officer Pamela Mason. 
This is really a group that every university should have. They govern and oversee undergraduate student travel to some of these high-risk countries—most of the State Department level-three and level-four countries. If someone wants to travel [to those], they have to petition, and we review their travel to see how much support they have and what their itinerary is. Are they going to [engage in] dangerous activities or go to really troublesome spots? That way, we can review the safety and security of each student, which is obviously our number one priority. 
International insurance should be a requirement. Pretravel orientation is a requirement for us. And we think these are very basic steps for other universities to adopt. 
Hanson: The advance planning was the key in this crisis. We, fortunately, had set up this system over the course of the last decade. There have been many steps in the process. Because we've consulted with faculty and discussed the policy, we got support for it among the campus community, [and] we were able then to really implement it in this crisis. 
We pretty much followed the whole policy to the letter. We pulled back as the CDC warnings were spreading, first from China, then to South Korea, then to Italy, and then finally to continental Europe. And with the State Department's level-four warning, we did in fact pull everything back. But because we did that step by step in response to warnings that had already been put forward in the policy that everybody knew, we did not encounter people questioning the reasons why we were doing those things. 
"In a time of crisis, when we don't have time to do much more than an emergency response, falling back on these policies really helped us out." —Nick Vasquez
We had some people unhappy to come home early, but that's natural. Ultimately, as Nick was pointing out, the vast majority did understand we were following policies that had been adopted in advance. The fact that we had a system was just vital. 
Vasquez: A very important piece [of our COVID-19 crisis response] was that we stuck to the international travel policy that we have in place. In a time of crisis, when we don't have time to do much more than an emergency response, falling back on these policies really helped us out. 
Did the policies work equally well in responding to what is truly a global crisis versus a localized crisis in a particular region? 
Hanson: Because we've stuck to the same principles we would have adopted for a localized crisis, we were positioned for the decision to cancel all study abroad—because that, too, is triggered by the same kinds of level-four travel warning, which previously had been for countries like North Korea or Somalia. 
Now the world is level four, so it's consistent for us to say we can no longer support study abroad activity at this point. [A global pandemic] wasn't what we had in mind when designing such systems, but in a strange way, it ended up being the appropriate set of triggers, even for this. 
Hanson, as a political scientist specializing in the cold war, you have studied watershed moments like the collapse of the Soviet Union. Is this a watershed moment for international education?
Hanson: There's no doubt whatsoever. This is a watershed moment in global history, so global education can't help but be affected by it. There's much that's uncertain, but I think a few things are pretty clear. 
This has demonstrated to people that global issues are their issues, wherever they are. There will be some who have an impulse to just wall off and say this shows us globalization is mainly a scary force and we want to go back to some world without it. But that's not doable. 
Now if people ask the question, "Why do we need global education? Why do we need global research? Why do we need globalization to be a priority at universities?" The answer is staring us in the face. We've got to have people who understand pandemics. We've got to have people who understand international financial institutions and flows. We need to understand the impacts of travel and the bigger environmental issues this connects to, including climate change. 
"This is a watershed moment in global history, so global education can't help but be affected by it....This has demonstrated to people that global issues are their issues, wherever they are." —Stephen Hanson
The case to make for prioritization of global education in the future is going to be even easier. I think in the next year to 2 years, there will be some who turn away because of the physical challenges and the immediate obstacles to travel and maybe some sentiment that becomes antiglobal. 
But even if you look past [the next] 3, 4, 5 years, this is a generation of people who've grown up in this global context. When you talk to students, they're completely global. Their whole lives have been lived in a world of friendships that are transnational in nature—video games played in real time with friends in other countries. Study abroad is an increasingly desirable part of their undergraduate education. And global research is something that's exciting for them. 
I just can't imagine, having worked with students my whole life, that this generation is suddenly going to be uninterested in all of those things because of the crisis. We just have to stick with it, keep our team spirit and our solidarity, and make the case to our university leaders. And then we'll be in a strange place that we can't quite identify, but it will have global elements for sure. 
What advice do you have for other SIOs in terms of leading in the face of uncertainty? 
Hanson: There are a few principles that one keeps in mind. First, there is plenty to do—day-to-day work has to be done. The amount of work we've done over the past 2 months has been herculean. And, not only us, right? Every international [office] in the entire world is dealing with the same set of overlapping issues with international students, with teaching remotely, with study abroad cancellations, and uncertainty about the future. 
There's some solace in going through the daily tasks and handling that student who's trying to figure out how to complete his or her credits. Or talking to that international student who feels displaced and comforting him or her. We shouldn't lose sight of the fact that there's a job to be done. We do it to the best of our abilities and that keeps structure in these times of uncertainty and keeps us moving in a forward direction. 
The other thing you do is keep your mission in mind. On a daily basis, I look at [our] mission to support the internationalization of teaching, learning, research, and community involvement across our university. And anything I can do to support that set of internationalization objectives, even if things are really rough, is a step in the right direction.  •
About International Educator
International Educator is NAFSA's flagship publication and has been published continually since 1990. As a record of the association and the field of international education, IE includes articles on a variety of topics, trends, and issues facing NAFSA members and their work. 
From in-depth features to interviews with thought leaders and columns tailored to NAFSA's knowledge communities, IE provides must-read context and analysis to those working around the globe to advance international education and exchange.
About NAFSA
NAFSA: Association of International Educators is the world's largest nonprofit association dedicated to international education and exchange. NAFSA's 10,000 members are located at more than 3,500 institutions worldwide, in over 150 countries.