To Diversify Education Abroad Participation, Start with Advisers
Structural changes in the makeup of education abroad offices, especially mentoring and hiring practices, are a first step to increasing participation in study abroad across underrepresented student groups.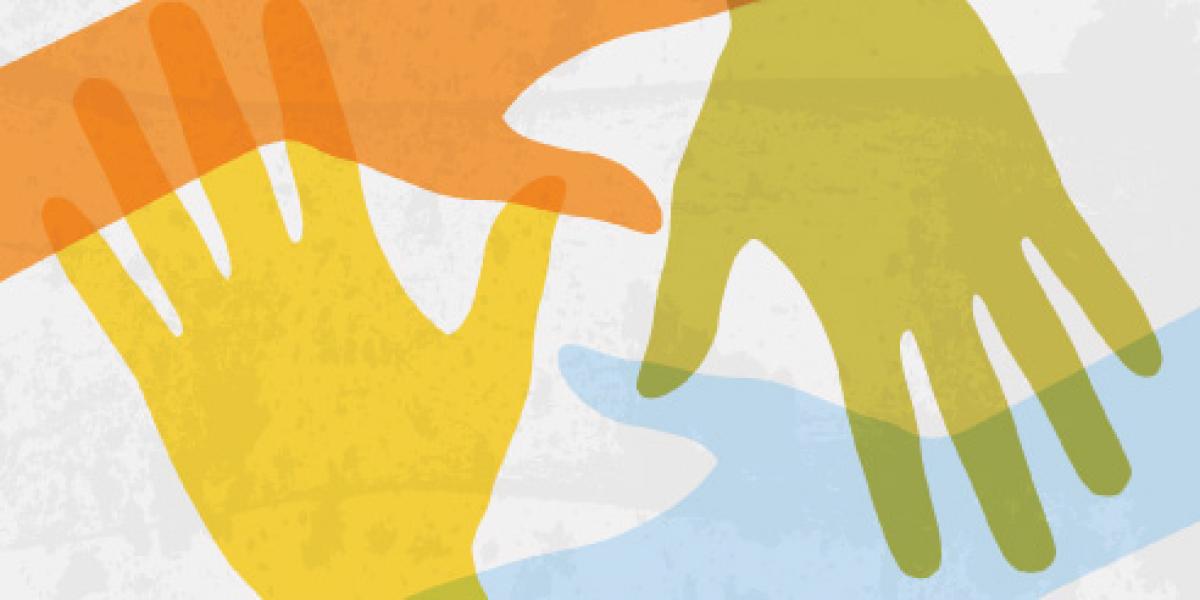 International educators yearn for more student engagement in education abroad as a vehicle for fostering transformative experiences. Persistently low participation rates, however, continue to frustrate leaders and practitioners. The Institute of International Education (IIE) Open Doors report data indicate that the proportion of minority students from the United States who are pursuing education abroad has increased by only 11 percent in the past decade.
Reversing these discouraging statistics requires more than employing the same old, failed strategies of the past. It is unlikely that either well-meaning initiatives to boost minority participation rates or familiar rhetoric about the virtues of education abroad will bring about the much-anticipated enrollment surge without serious consideration of structural issues associated with the work of education abroad.
Chief among such issues is the general lack of diversity within the field of education abroad—and this is precisely the kind of fundamental problem that is too often ignored and missing from conversations about efforts to increase enrollment.
As international educators, we talk about underrepresented student groups in education abroad that include racial minorities, men, athletes, nontraditional students, LGBTQ+ individuals, individuals with disabilities, and even students enrolled in science, technology, engineering, and mathematics (STEM) programs. Yet there is an astounding degree of homogeneity among professionals serving in education abroad advising and leadership positions—and in this case, one problem exacerbates the other.
Current Solutions Are Not Working
Common solutions and trends to increase diversity and inclusion among students pursuing education abroad opportunities include diversity scholarships, programs designed for specific populations, targeted recruitment, and representative marketing—yet there is practically no evidence that the field has acted to change its own hiring practices. We neglect to examine how the collective identity of our offices influences the desired outcomes, as noted by several recent studies.
The supreme irony is that working with and understanding diverse populations is central to the work of international education, and many practitioners define themselves in part by their understanding of how difference plays out in multiple contexts, both at home and abroad. There is what can only be regarded as blindness or indifference, however, to the incongruity between who education abroad professionals are and the populations with which they want to engage.
A Better Solution: Modeling Diversity in Leadership
When it comes to achieving the best possible outcomes for diversifying a particular group, the case for diversity in leadership is made repeatedly across multiple fields of endeavor. We readily accept the necessity for diversity of expertise when it comes to understanding complex phenomena or pursuing complicated projects, and years of study on the necessity of social diversity (race, sexual orientation, gender, ethnicity) suggest similar performance outcomes.
For instance, recognition of the lack of diversity in terms of female representation in corporate leadership and on the boards of Fortune 500 and tech companies has led to strenuous efforts to remedy the problem. Additionally, students pursuing STEM majors—and those who take additional rigorous math courses—have achieved positive performance outcomes when they have teachers of the same race.
It is therefore reasonable to infer that a diverse education abroad advising team is more likely to attract a diverse pool of education abroad students—and, in the process, increase the total number of students opting to participate in such an experience.
Obstacles to Diversifying Education Abroad Offices—and How to Overcome Them
The demographics of education abroad advisers closely mirror those of education abroad participants. White women have long constituted the overwhelming proportion of students taking advantage of education abroad opportunities—according to IIE data, in the past 12 years, nearly two-thirds of study abroad participants were women, and almost 75 percent of them were White. Consequently, these students tend to be the ones who are drawn to, and ultimately populate, this career.
Looking beyond race and gender, the majority of education abroad advisers identify as heterosexual, millennial, U.S.-born individuals with no disability or impairment. According to Diversity Abroad, more than half obtained a master's degree in the humanities or social sciences and do not identify as first-generation college students.
How, then, can leaders begin to create a more diverse pipeline of study abroad alumni who are primed to consider international education as a career choice?
1. Increase diverse participation in study abroad.
Often, when offices are hiring education abroad advisers, the candidates who rise to the top tend to be those who have studied abroad themselves, as well as those who have had experience working as education abroad advisers. In effect, these searches reproduce the conditions that are already problematic by generating outcomes that offer no relief from the status quo. To break this cycle, more effort is needed to increase participation in study abroad across underrepresented student groups.
2. Take a more hands-on approach to hiring.
Addressing the structural challenges inherent in building a stronger education abroad capacity, and attracting a more diverse group of students into this experience, requires leaders to prioritize hiring a diverse team of advisers. Until there is a more diverse pool of traditional candidates for staff positions in education abroad offices, leaders should look outside the usual applicants. The senior international officer, who ordinarily might not be involved in entry-level searches, should become more involved by setting expectations for staff diversity and inclusion—and perhaps personally reviewing job applications—to ensure that such hiring goals are realized.
For instance, the director of education abroad must consciously encourage applicants of diverse backgrounds, including those who may be outside the field of international education, to apply for open positions. Tapping student affairs professionals, such as residence hall directors or academic advisers, is guaranteed to expand the pool of possible hires with appropriate skills. Looking around on our own campuses might reveal suitable candidates who may not have considered a career in education abroad and might be summarily dismissed by a search committee.
Let us also acknowledge the rich history in the United States of raising the specter of qualifications when a decision is made to intentionally seek a diverse pool of employees. A commitment to a diverse staff should not imply that standards are being lowered or candidates selected are undeserving. Change may be challenging for some, but the uncontested assumption that difference means inferiority must be put to rest. The goal is to make a diverse staff normative within education abroad in particular and to make homogeneity seem as out of place as diversity was before the civil rights movement.
3. Create more mentorships and career pathways.
We also must critically examine the mentorship and educational pathways within international education that perpetuate homogeneous hiring practices. Since many education abroad advisers obtain a master's degree, we must actively mentor and recruit diverse students into our practitioner graduate programs. This process can begin when diverse education abroad alumni return to the home campus—creating opportunities for them to become peer advisers, student workers, and graduate assistants, followed by active encouragement to consider a career in international education.
Helping diverse student populations identify with an international education pathway, and then pursue it through completion, also requires a critical eye toward barriers to inclusion. Not unlike the challenges faced by education abroad students from diverse backgrounds, financial aid, perceived career prospects, campus climate, and family perceptions and pressures are contributing factors in the enrollment and inclusion of diverse individuals.
Reversing Underrepresentation
If we care about reversing underrepresentation in education abroad among students of color, men, athletes, first-generation students, STEM majors, LGBTQ students, and members of other groups that we believe are insufficiently represented, we must look critically and urgently at the teams of professionals who recruit and advise students for education abroad.
If these teams are not diverse and do not reflect the makeup of the populations we hope to reach and serve, then we have a problem. We must push ourselves to consider better, more innovative approaches to finding professionals who can serve successfully in these roles so we can create more heterogeneous education abroad teams.  •
NAFSA Resources
Additional Resources
About International Educator
International Educator is NAFSA's flagship publication and has been published continually since 1990. As a record of the association and the field of international education, IE includes articles on a variety of topics, trends, and issues facing NAFSA members and their work. 
From in-depth features to interviews with thought leaders and columns tailored to NAFSA's knowledge communities, IE provides must-read context and analysis to those working around the globe to advance international education and exchange.
About NAFSA
NAFSA: Association of International Educators is the world's largest nonprofit association dedicated to international education and exchange. NAFSA's 10,000 members are located at more than 3,500 institutions worldwide, in over 150 countries.