Practice Area Column
International Students and Scholars
Supporting Refugee and Displaced Students on Campus
How ISSS offices can support this student population, which is expected to grow in coming years.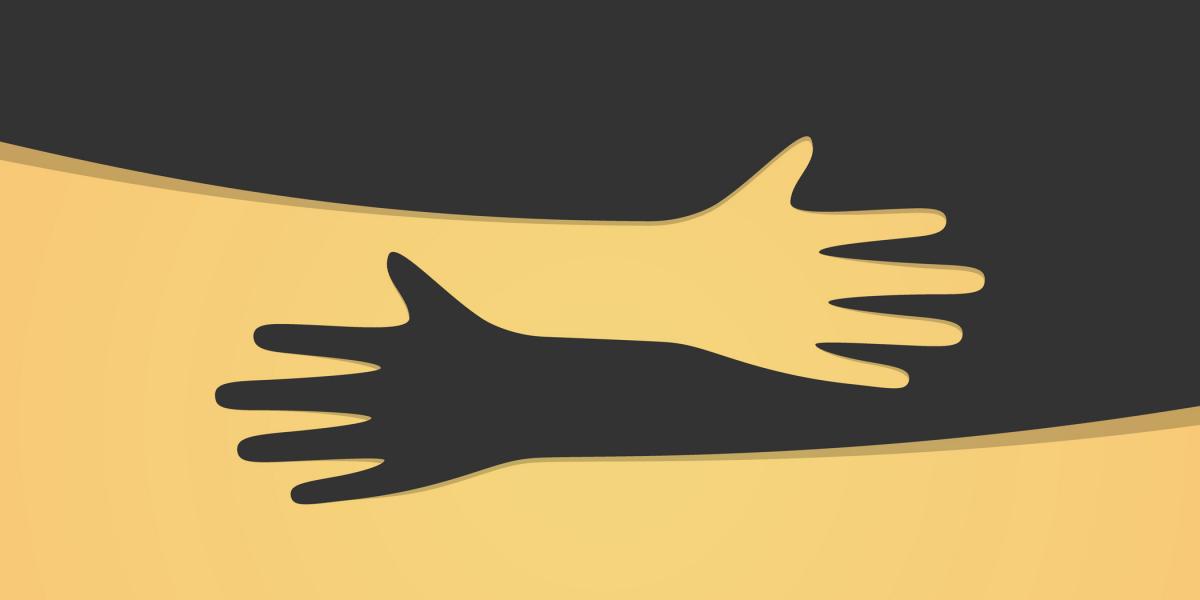 When Semhar Okbazion left her homeland of Eritrea to enter law school at American University in 2005, she didn't imagine that would be last time she would see some of her family members, including her parents. But the East African nation, nearing the end of a 20-year border conflict with Ethiopia, became more authoritarian and developed a poor human rights record.
Okbazion, who years before had been imprisoned briefly as a law student in Eritrea while demonstrating against the government, knew she would risk being detained again if she went back home.
"I realized that I couldn't go back home after I [arrived in the United States]," says Okbazion, assistant director of international services at the University of Maryland-Baltimore (UMB). "I was hoping things would get better in a year or two after the war with Ethiopia ended and the border was demarcated, so I could return and teach at the law school where I used to work [the University of Asmara]. However, that became impossible because the hostilities between the two countries continued, and the government became more authoritarian, detaining more political dissidents and everyone else who was considered a threat, including religious minorities."
Now an asylee, Okbazion isn't safe to return to Eritrea in the current political climate. For nearly two decades, she has worked in the fields of immigration law and higher education, having assisted countless societies and refugees to gain status in the United States. Outside of her work at UMB, Okbazion volunteers her time helping refugees and displaced students—primarily those from Eritrea—to locate global study and postdoctoral opportunities.
"I realized that I couldn't go back home after I [arrived in the United States]. I was hoping things would get better in a year or two ... However, that became impossible." —Semhar Okbazion
"Refugees are people who flee their country because of war, economic problems, natural disasters or other crises," says Okbazion, who keeps in touch with her immediate family members through phone calls and emails. A few of her family members live in the United States. "People don't leave their homes for no good reason. They leave as a last resort. So, these people have been through a lot of pain in their life, and they are vulnerable."
People can also become unexpectedly displaced while they are away from their country for other reasons—while studying in the United States, for example—if a situation develops at home that makes it dangerous to return.
Higher Education: The Best Hope for a Better Life
The Russian invasion of Ukraine, the U.S. withdrawal from Afghanistan, and civil war in Syria are just a few crises the world has witnessed over the last decade. Students from these and other nations experiencing upheaval or conflict can be found on campuses across the United States and other destination countries. As events unfold in their home countries, these students may require additional support from the International Student and Scholar Services (ISSS) office on their campuses.
Many U.S. campuses can expect the number of refugee and displaced students seeking admission to grow. There are over 100 million refugees worldwide, according to the Global Trends Report 2021 from UNHCR, the United Nations' Refugee Agency. UNHCR aims to increase higher education enrollment for refugees from 3 percent to 15 percent by 2030.
"Because of the ongoing conflict in Ukraine and the situation in Afghanistan, Syria, and so many other countries, we are seeing more and more people fleeing their countries," Okbazion says. "Many of them are talented, educated, and smart. So, this talent is being wasted. And as a global citizen, I think it's a huge waste for humankind. This is a world problem. All of us need to pitch in and do whatever we can to help this crisis because when we educate refugees, they are the ones that would go back and help their communities."
"As a global citizen, I think it's a huge waste for humankind. This is a world problem. All of us need to pitch in and do whatever we can to help this crisis because when we educate refugees, they are the ones that would go back and help their communities." —Semhar Okbazion
The Presidents' Alliance on Higher Education and Immigration, a nonprofit supporting policies that create a welcoming environment for immigrant, undocumented, and international students, was established to boost public understanding of immigration policies and support undocumented students. Considering the world's refugee crises, the organization has expanded its mission to include advocacy for refugee and displaced students.
"Some students have lived their whole lives in a refugee camp and being able to access higher education is literally their only hope," says Laura Wagner, project manager for the Presidents' Alliance Initiative on U.S. Education Pathways for Refugee Students. "Only one percent of refugees worldwide get resettled. So, it's a very small chance that they will be resettled in a country like the United States, Canada, or the United Kingdom. They are most likely not allowed to have a work permit in the country in which they are in a refugee camp. So their only hope is being able to continue their education and pursue their dreams outside of the camp."
Meet the Needs of Refugee and Displaced Students
One of the unique challenges that refugee students face when seeking to come to the United States on a student visa (F or J) is the requirement to prove non-immigrant intent—that they have no intention of immigrating to the United States and that they have a residence abroad they don't intend to abandon. That is difficult for many refugee students to do.
Even if successful in obtaining a student visa, "once you are inside the United States, the main challenge is figuring out the next step because you don't have a place you can call home," Okbazion says. "So, figuring out your immigration status after the F-1 visa ends, finances for living expenses after your scholarship runs out, and finding a job (or identifying a career), and networking are some of the top challenges in my opinion."
She says other issues refugee and displaced students face are, understandably, the result of their experiences. "Of course, loneliness and mental health issues are very common among refugee and asylee students as well because of the trauma they go through. So, a thoughtful approach on these issues is key to effective integration and making sure refugees and asylees are successful members of their local communities."
Once refugee and displaced students arrive in the United States, institutions need to understand their particular needs and tailor their campus resources to serve them—or partner with community organizations that can help. Here are some ways ISSS offices can accomplish that.
Provide mental health support and resources.
The granddaughter of Ukrainian immigrants to the United States, Patricia "Pat" Burak, who retired in 2018 as director of Syracuse University's Slutzker Center for International Services, has a special place in her heart for students displaced from Ukraine in the wake of the current conflict with Russia. Still a faculty member at Syracuse University and adviser to the Ukrainian Student Association, Burak has connected these students with mental health counselors, as well as religious leaders in the community.
"One of the biggest issues that cuts across their category is a sense of loss of identity—who they were, who their parents were, what they had worked for, attained, and valued in their home country." —Pat Burak
"One of the biggest issues that cuts across their category is a sense of loss of identity—who they were, who their parents were, what they had worked for, attained, and valued in their home country," Burak says. "One of the things that is the most human is to provide them with an opportunity to talk with each other, with trained counselors or religious leaders, or just people who care about other people."
Offer financial and logistical support.
By providing scholarship funds, colleges and universities can help cover the financial burden of tuition and fees, housing, visa applications, and more for refugee and displaced students. ISSS departments can facilitate this by establishing partnerships across campus with colleagues in advancement (or development), for example. The advancement team has expertise in raising funds from private donors or foundations.
Other campus partners who can help ease the transition for refugee and displaced students include the admissions office, which could provide application and/or tuition waivers; the registrar's office, which could ease restrictions around original transcripts; residence life to support housing needs; student affairs for learning strategies support, mental health concerns; and off-campus resources such as legal aid.
Create mentoring or peer support opportunities.
Okbazion recommends mentoring for refugees and displaced students "to provide help before, during, and after their transition to a whole new country." She navigated applying for asylum toward the end of her first LLM program in 2006. But she didn't have adequate support to guide her through the process, making it difficult. She suggests pairing students with mentors or coaches from the campus community to help build their network.
"One of the main problems that I had once I decided to stay in the country is that I had no one—no network," Okbazion says. "Back home in my country, I was somebody, with networks and resources. I knew people. But here in the United States, I knew nobody, and I had to start from scratch. I heavily utilized the career center and all the other resources on campus, which helped me a lot. But it's important for campuses to acknowledge that these people are uprooted from their home environments, from their countries, and they may not have anyone here they can rely on."
Help Students Create Their Future
Refugee and displaced students have many talents to offer their campus communities and the world beyond. By building partnerships across campus, ISSS offices can help them overcome the difficulties of their past and thrive for the future.
"We shouldn't ignore the trauma that many of these students have been through, but I think we also should focus on their resilience," says Jill Welch, senior policy adviser to the Presidents' Alliance on the international student and refugee learner issues. "And leveraging the power that has on a campus, when you have a student in your classroom who's been through so much and is achieving so much—it's really inspirational to the other students to see and learn from that."  •
NAFSA Resources
Additional Resources
About International Educator
International Educator is NAFSA's flagship publication and has been published continually since 1990. As a record of the association and the field of international education, IE includes articles on a variety of topics, trends, and issues facing NAFSA members and their work. 
From in-depth features to interviews with thought leaders and columns tailored to NAFSA's knowledge communities, IE provides must-read context and analysis to those working around the globe to advance international education and exchange.
About NAFSA
NAFSA: Association of International Educators is the world's largest nonprofit association dedicated to international education and exchange. NAFSA serves the needs of more than 10,000 members and international educators worldwide at more than 3,500 institutions, in over 150 countries.
NAFSA membership provides you with unmatched access to best-in-class programs, critical updates, and resources to professionalize your practice. Members gain unrivaled opportunities to partner with experienced international education leaders.