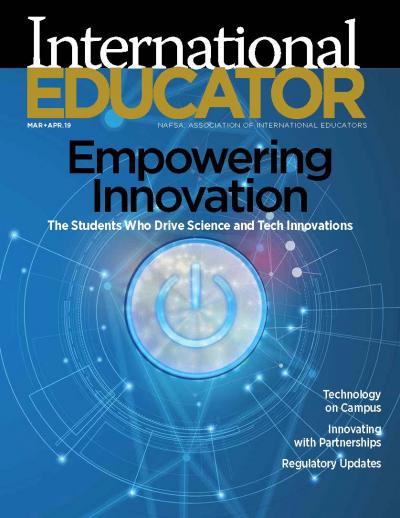 March + April 2019
Features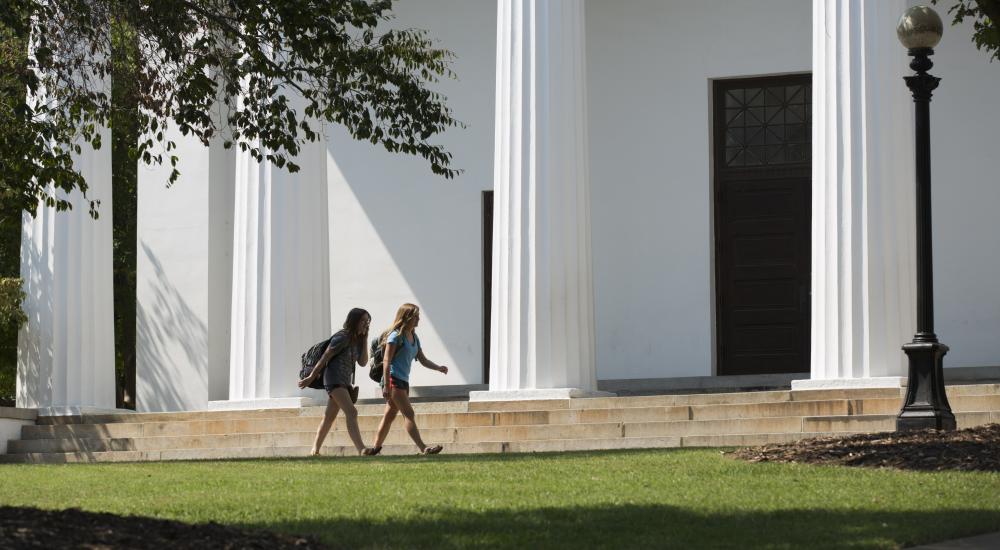 Innovation Through Partnerships
New partnerships—among departments on the same campus or between institutions an ocean apart—bring fresh thinking and creative ideas to enhance students' experiences, especially when leadership fosters and rewards innovation.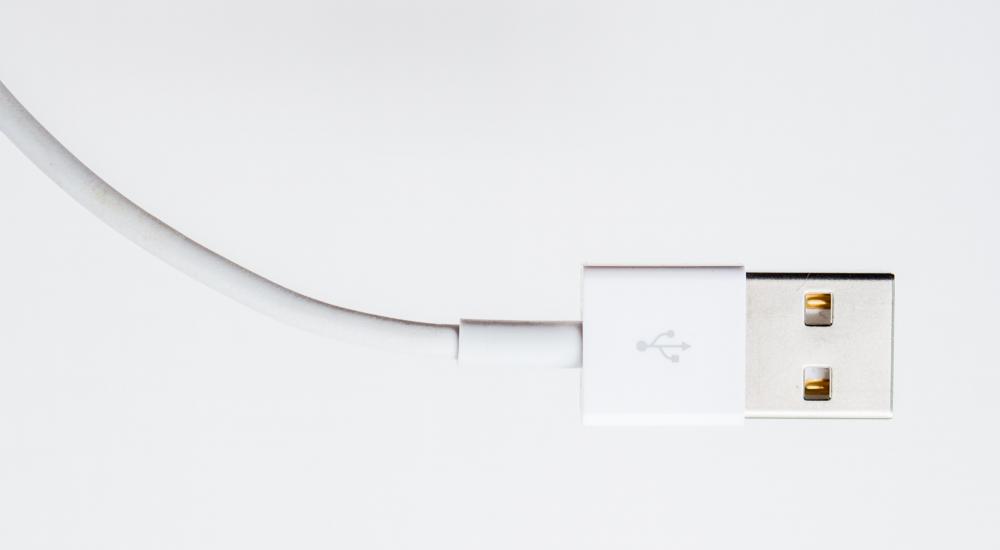 Powering the U.S. Tech Engine
Nearly half of all international students in the United States study in the science, technology, engineering, and math (STEM) fields, and their significant contributions to the country's tech and science industries keep the United States on the leading edge of both.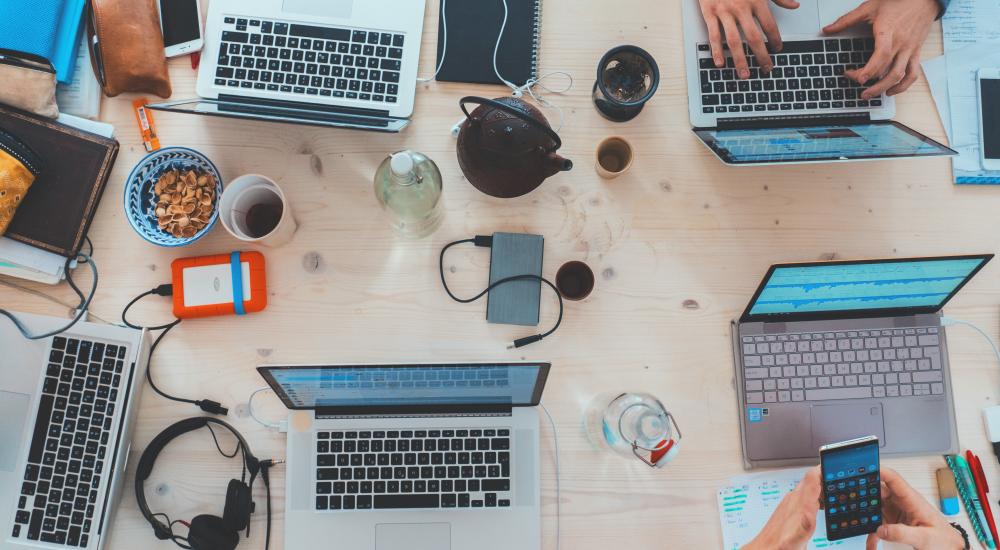 Making Tech Work
With technology an ever-increasing presence in life, international educators can harness tech solutions and tools to facilitate internationalization, improve education experiences, enable better communication, and advance teaching and learning.
Departments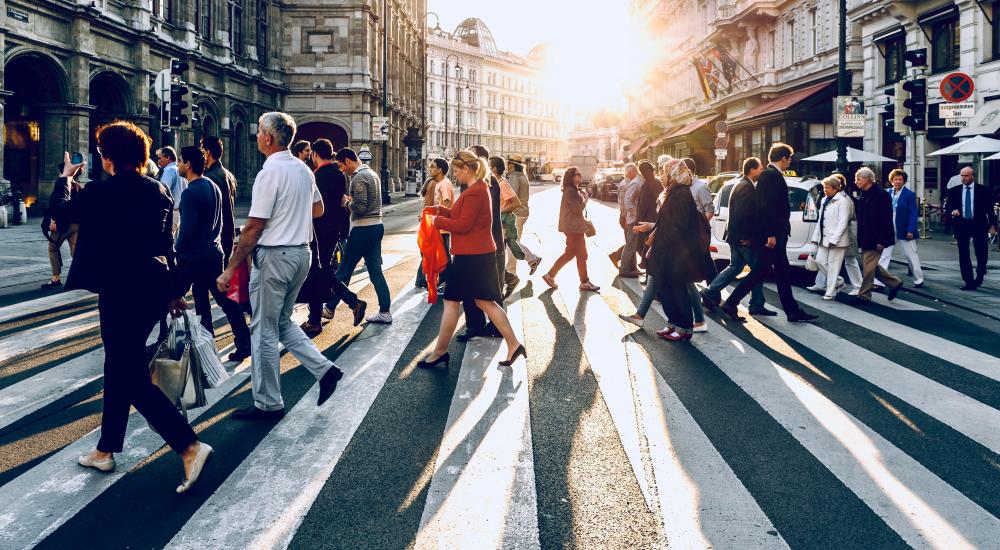 InBrief: March + April 2019
News and updates from the world of international education.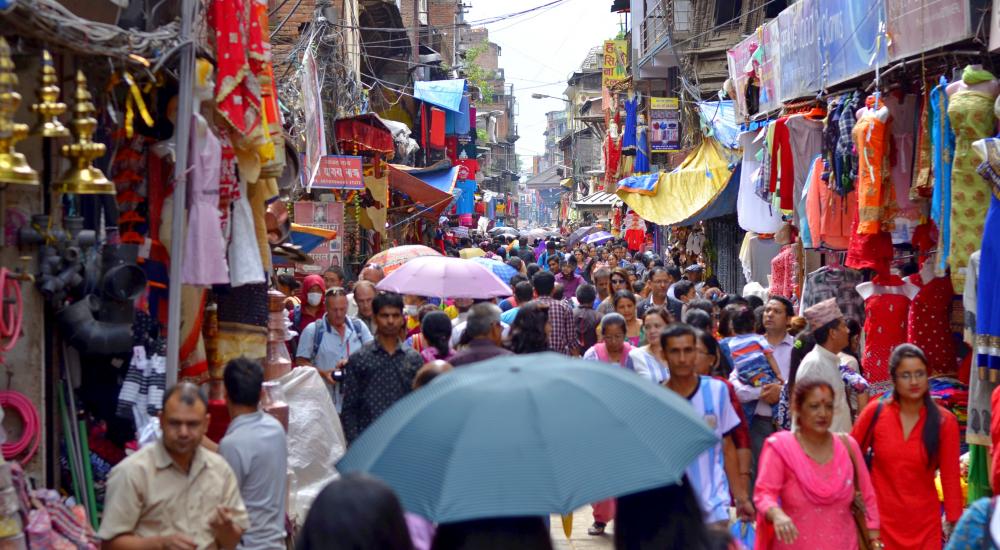 Global Spotlight: Nepal
Following a devastating earthquake in 2015, Nepal's economy is on the rebound—and its education sector is no exception.
About International Educator
International Educator is NAFSA's flagship publication and has been published continually since 1990. As a record of the association and the field of international education, IE includes articles on a variety of topics, trends, and issues facing NAFSA members and their work. 
From in-depth features to interviews with thought leaders and columns tailored to NAFSA's knowledge communities, IE provides must-read context and analysis to those working around the globe to advance international education and exchange.
About NAFSA
NAFSA: Association of International Educators is the world's largest nonprofit association dedicated to international education and exchange. NAFSA's 10,000 members are located at more than 3,500 institutions worldwide, in over 150 countries.