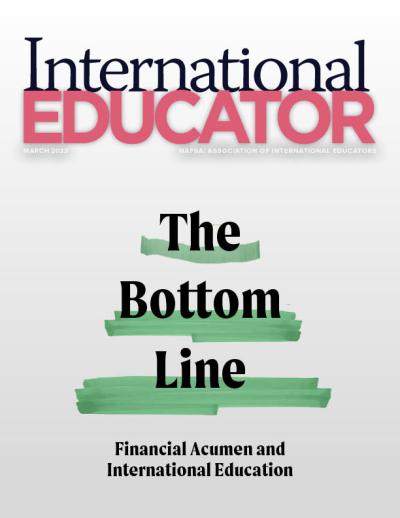 March 2023: The Bottom Line
Features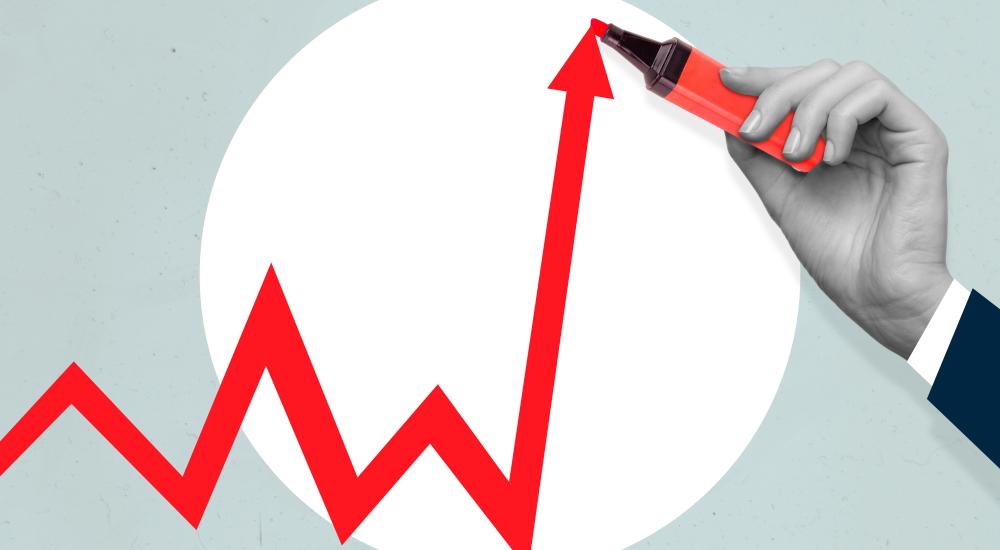 Strength in Numbers: Demonstrating Leadership Through Budget Management
Financial management, like any other essential skill, reflects leadership style. Successful professionals will use it as an opportunity to strengthen their overall leadership profile.
Departments
Sponsored Content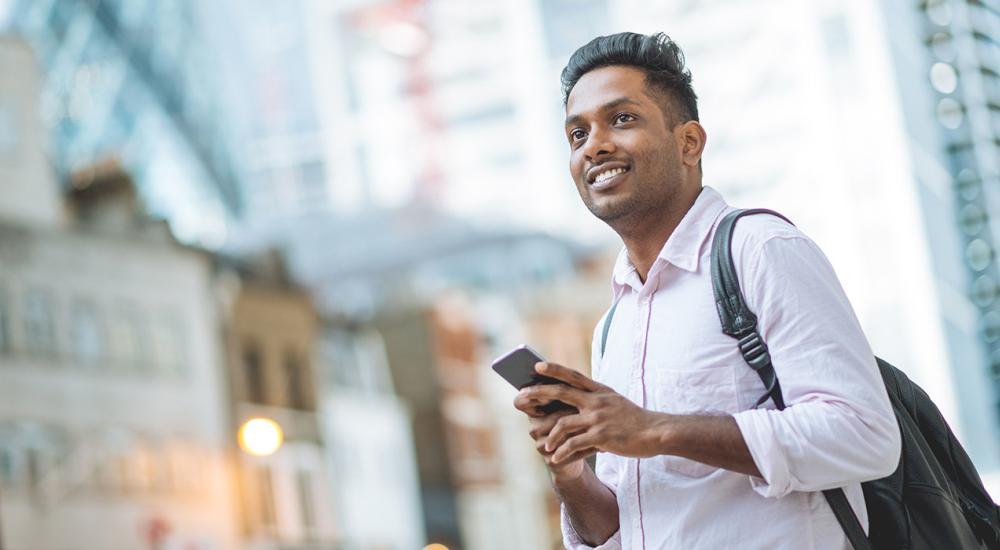 The Future of English-Language Testing for International Students  
Four aspects of English-language testing to watch.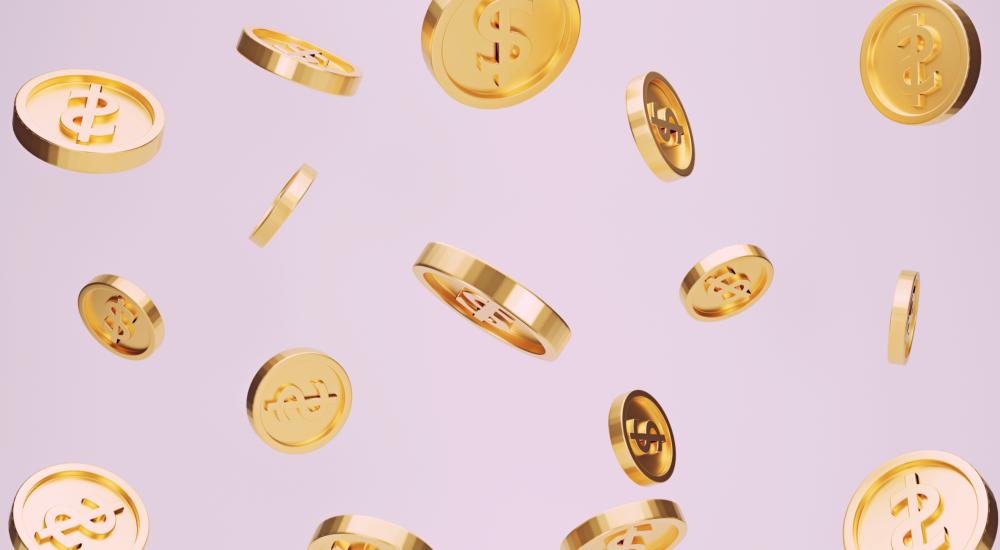 Practice Area Column
Education Abroad
Stretching Scholarship Dollars
Student input on funding needs promotes higher study abroad participation.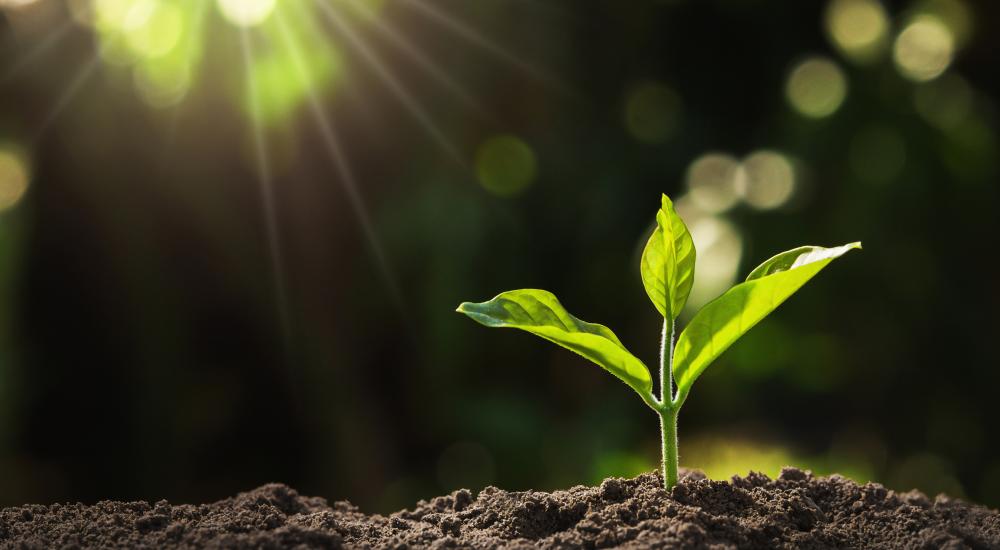 Fanta Aw: Planting Seeds with NAFSA's New CEO
Though she is new to this leadership position, Fanta Aw is no stranger to NAFSA—and she has big ideas about the association's next chapter.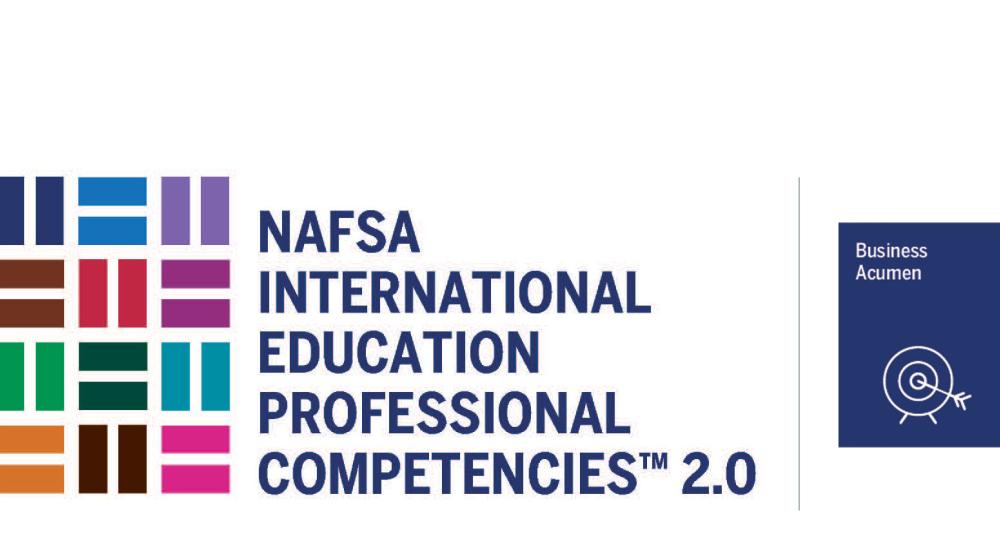 Reflections on the NAFSA IE Competencies: Business Acumen 
Why business acumen is a critical competency now and in NAFSA's next chapter.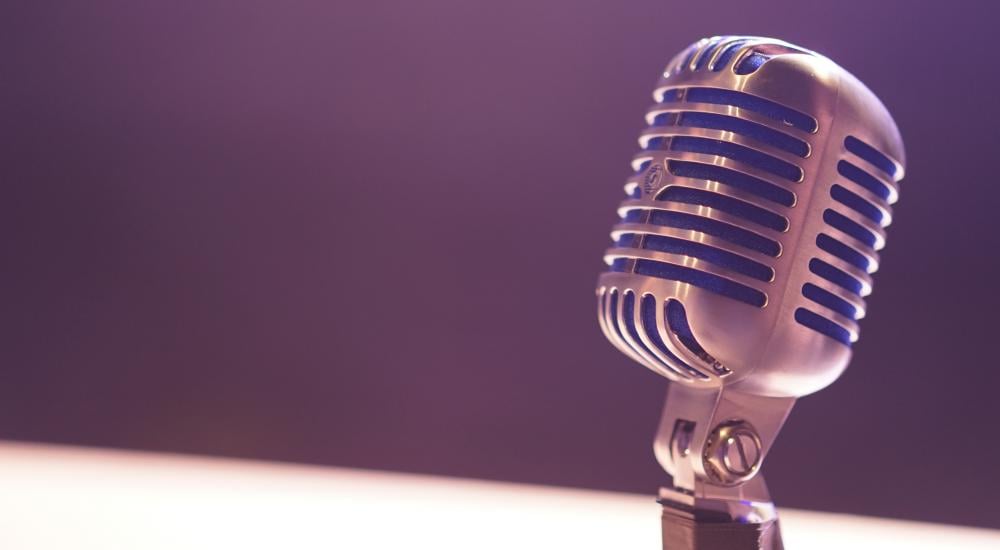 The International Educator Podcast
Welcome to the International Educator podcast! Monthly episodes cover trends in the field of international education, news in context, thought leadership, and more.
About International Educator
International Educator is NAFSA's flagship publication and has been published continually since 1990. As a record of the association and the field of international education, IE includes articles on a variety of topics, trends, and issues facing NAFSA members and their work. 
From in-depth features to interviews with thought leaders and columns tailored to NAFSA's knowledge communities, IE provides must-read context and analysis to those working around the globe to advance international education and exchange.
About NAFSA
NAFSA: Association of International Educators is the world's largest nonprofit association dedicated to international education and exchange. NAFSA serves the needs of more than 10,000 members and international educators worldwide at more than 3,500 institutions, in over 150 countries.
NAFSA membership provides you with unmatched access to best-in-class programs, critical updates, and resources to professionalize your practice. Members gain unrivaled opportunities to partner with experienced international education leaders.