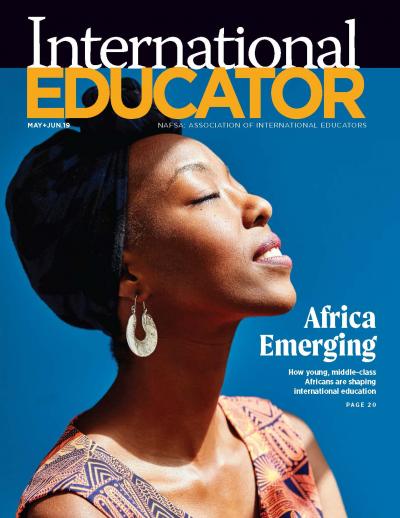 May + June 2019
Features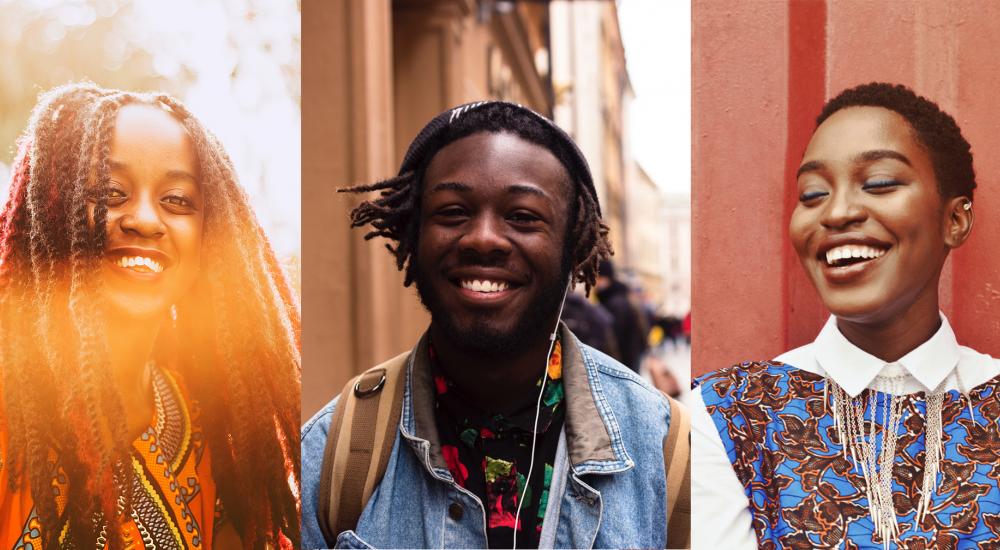 Recruiting Across Africa: Best Practices
Some countries, like Kenya, Nigeria, and South Africa, already send large numbers of students abroad; others are ripe for recruitment.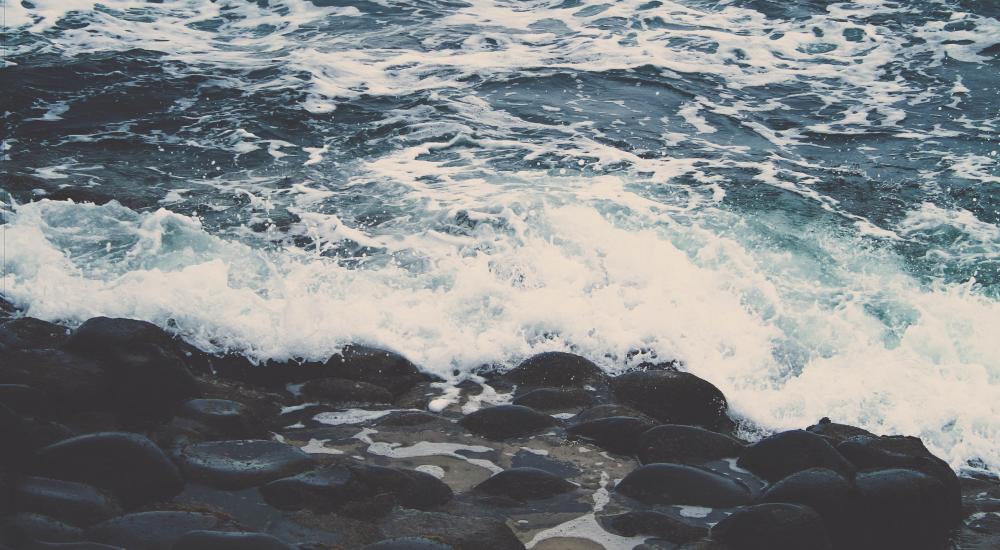 China's Influence in Africa: A Rising Tide
Foreign government investment affects the higher education systems across Africa and influence where students choose to study.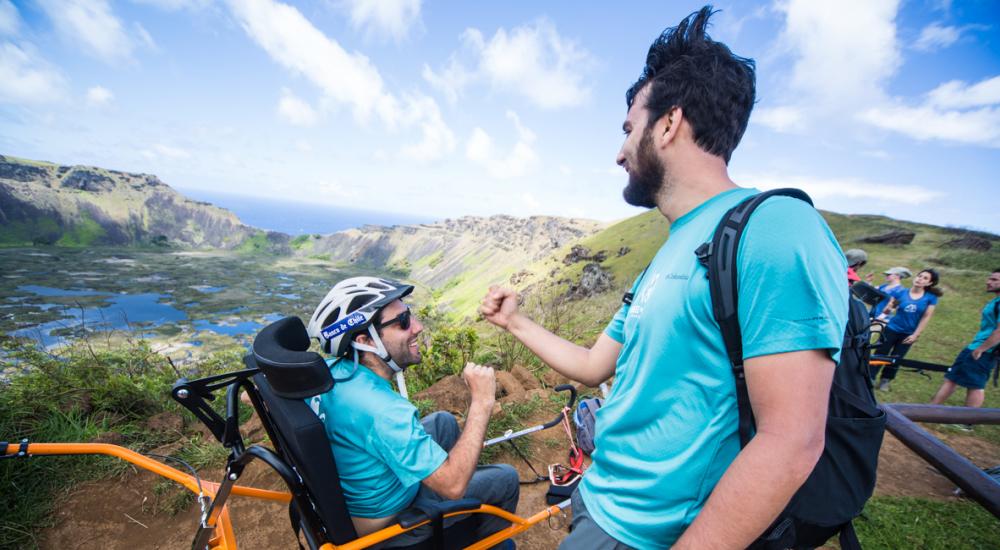 The Faces of International Education
The numbers are clear: international students are assets to academic and scientific innovation, public diplomacy, economic vitality, and national security. Behind the numbers are personal stories of students who attribute their success to studying in the United States.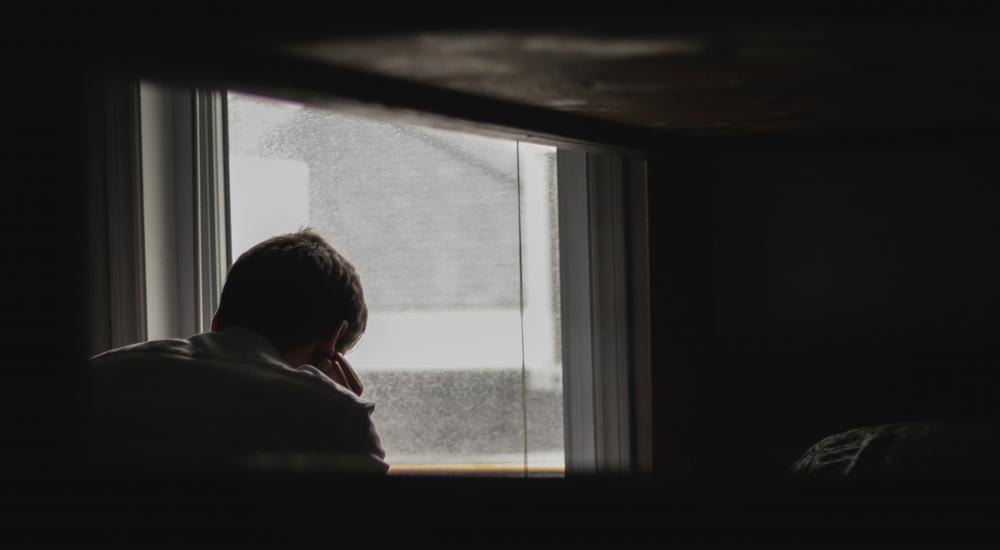 Mental Health: At Home and Abroad
As the prevalence of mental health issues climbs among college-aged populations, institutions are increasingly focused on the mental health and well-being of both inbound and outbound students.
Departments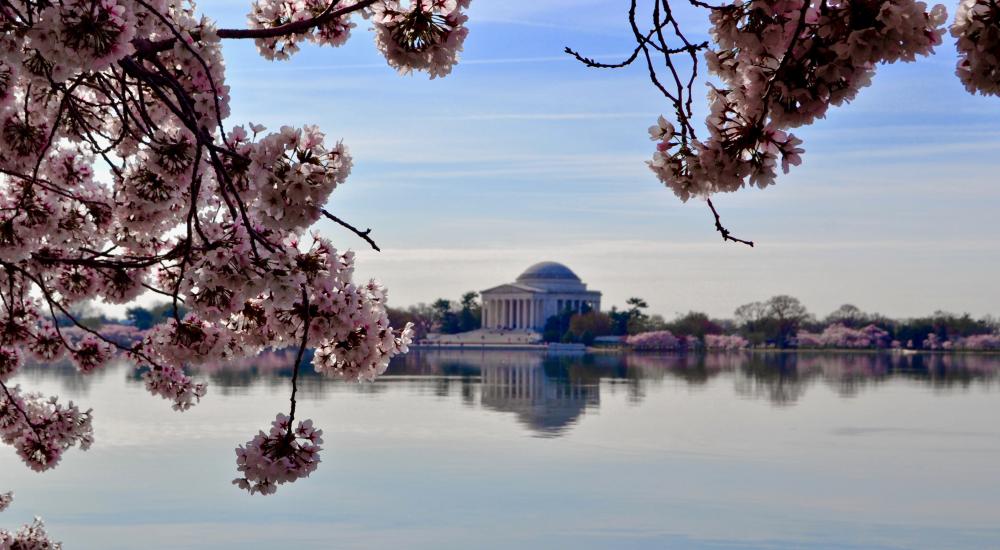 Welcome to Washington, D.C.!
NAFSA's CEO welcomes members and friends to Washington, D.C., for the 2019 NAFSA Annual Conference & Expo.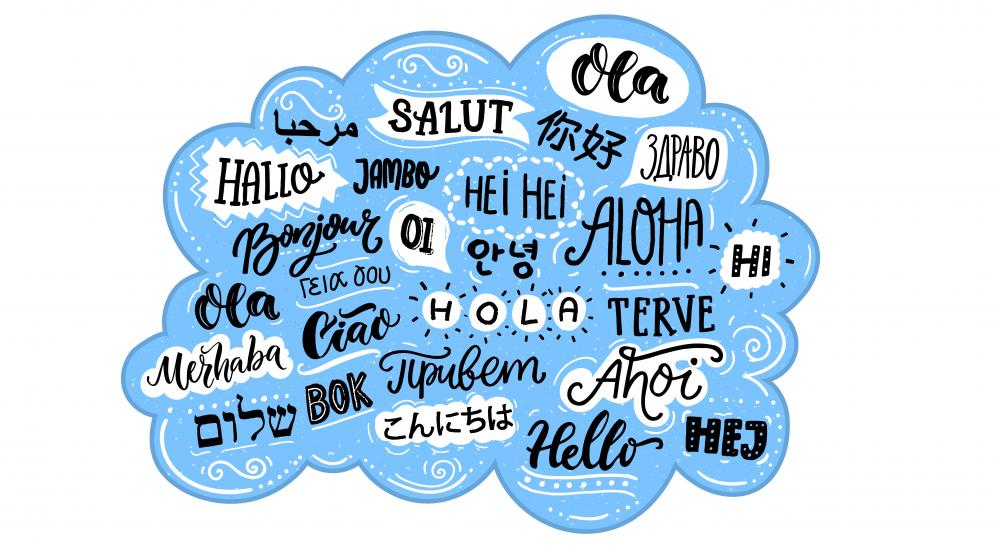 InBrief: May + June 2019
News and updates from the world of international education.
About International Educator
International Educator is NAFSA's flagship publication and has been published continually since 1990. As a record of the association and the field of international education, IE includes articles on a variety of topics, trends, and issues facing NAFSA members and their work. 
From in-depth features to interviews with thought leaders and columns tailored to NAFSA's knowledge communities, IE provides must-read context and analysis to those working around the globe to advance international education and exchange.
About NAFSA
NAFSA: Association of International Educators is the world's largest nonprofit association dedicated to international education and exchange. NAFSA's 10,000 members are located at more than 3,500 institutions worldwide, in over 150 countries.